THE END MACHINE FEATURING LYNCH, PILSON, BROWN AND MASON, RELEASE LYRIC VIDEO FOR "BURN THE TRUTH"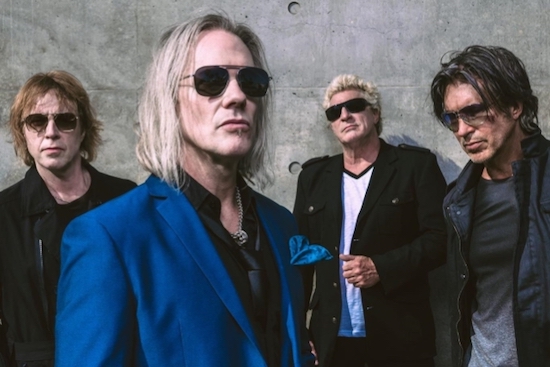 The End Machine, featuring members of Dokken, and Lynch Mob, have released a lyric video for, Burn The Truth, listen to it, below. Their debut album is due March 22nd via Frontiers Music Srl.
The band previously released a video for the song, Alive Today, which can be heard, here.
Bassist Jeff Pilson said, "We think that, notwithstanding the obvious nod to our past experiences together, The End Machine sound has a unique identity. Sonically, this is not just ex-Dokken members with a different singer or a rebooted incarnation of Lynch Mob. This is a new sound. Everyone has been doing great on the album and there is a lot of energy and a lot of focus.
Singer Robert Mason concurred, saying: "This is decidedly not me 'stapled' on to a Dokken record. I wouldn't have been involved if that was the intent. Fans will hear bits of our styles in this collection of songs, and while reminiscent signatures are undeniable, The End Machine was purposely built to stand apart and on its own merit."
In December, The End Machine announced some West Coast shows, they are as follows:
April 4 – Whisky A Go Go – Los Angeles, CA
April 5 – Count's Vamp'd – Las Vegas, NV
April 6 – Encore – Tucson, AZ
The End Machine track listing:
1. Leap Of Faith
2. Hold Me Down
3. No Game
4. Bulletproof
5. Ride It
6. Burn The Truth
7. Hard Road
8. Alive Today
9. Line Of Division
10. Sleeping Voices
11. Life Is Love Is Music