NIKKI SIXX SLAMS KISS FOR USING MOTLEY CRUE'S STAGING FOR THEIR TOUR, SAYS "IT JUST BOTHERS ME"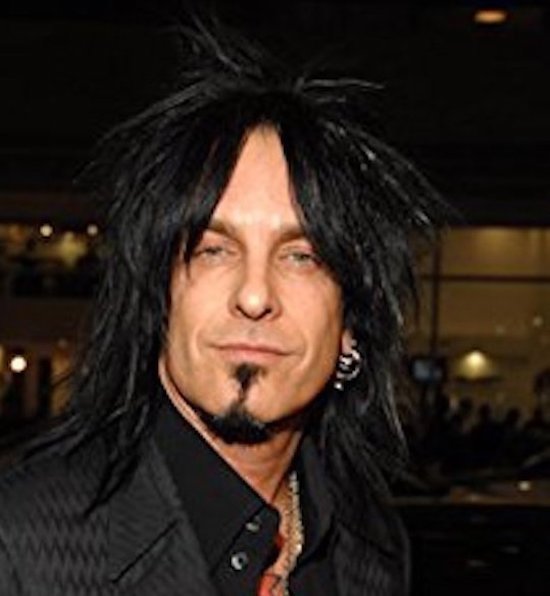 Last week Motley Crue bassist Nikki Sixx made some waves when he criticized KISS for duplicating the Crue's onstage mechanics, for their Motely's final tour.
Ahead of KISS' show at The Forum in Los Angles, Nikki took to Instagram (in a since-deleted post) to share an image of Crüe's final tour with the caption "If ya wanna see an exact reenactment of this just go to the Los Angeles Forum tonight."
Kerrang! caught up with Nikki to discuss his comments, and clarify exactly what he meant.
"I didn't go to see KISS at the Forum [in Los Angeles]. First of all, I have to say that I really like KISS's earlier songwriting; when I was a little kid who was learning to play music, they were a huge band. Aerosmith was always my favorite, but you can't argue with simplicity of songs like Deuce and Black Diamond and Strutter and Parasite. In terms of my songwriting influences, they go into the same category as Slade or Cheap Trick. It's very simple, hooky songwriting.
But what they did that really bothered me, and my bandmates, is [for Crüe's farewell tour] we built these giant arms that fitted in the venue's ceilings, that had lights in them, and we developed these things. It was a lot of work and it cost a lot of money. And these things would hide up there and then we'd use the lights to light the show. Then at the end of the set these arms would come down from the ceiling and me and Vince would jump on them and they would take us out over the arena and that was our grand finale. 
But then I saw a video [of KISS] and they were using our arms. It was exactly our shtick. I just think it's uncool. I think it's uncool of the company to make the same thing again for them. I don't know, it just bothers me. It was our last tour on Earth, and something that people have posters of on their walls is now being repeated by KISS. Sure, we all use pyro and stuff, but with this we re-invented an idea. And this was our idea."
Compare for yourself.
Motley Crue's biopic The Dirt will be airing on Netflix on March 22nd, the same day the band will be releasing the soundtrack from the movie. Read more about it here.