MÖTLEY CRÜE TO RELEASE "THE DIRT" SOUNDTRACK ON MARCH 22ND, NEW SINGLE, "THE DIRT (EST. 1981) (FEAT. MACHINE GUN KELLY, OUT NOW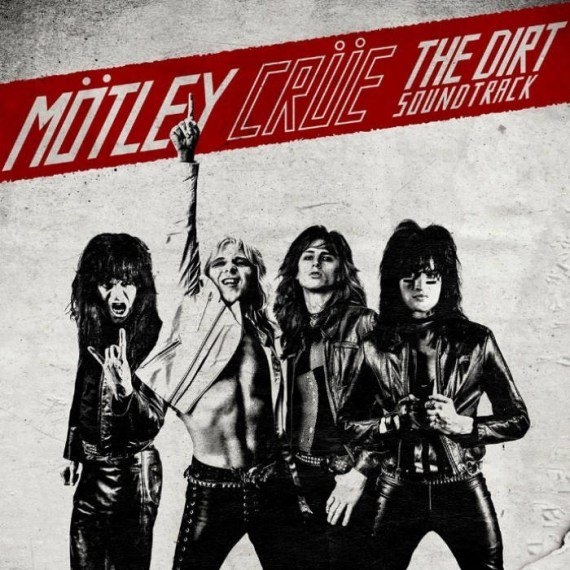 The world's most notorious rock band, Mötley Crüe announces the release of The Dirt Soundtrack that accompanies the upcoming Netflix Film, The Dirt, based on the New York Times best-selling 2001 autobiography by Mötley Crüe and Neil Strauss. The soundtrack and film are set to release March 22nd worldwide


The upcoming Netflix Film The Dirt is an unflinching and uncensored story about sex, drugs, rock 'n roll, fame, and the high price of excess. Director Jeff Tremaine (Jackass co-creator) shows us just how Nikki Sixx (Douglas Booth), Mick Mars (Iwan Rheon), Tommy Lee (Colson Baker a.k.a. Machine Gun Kelly), and Vince Neil (Daniel Webber) took Mötley Crüe from the Sunset Strip to the world stage, and what it meant to become the world's most notorious rock band.

The Dirt soundtrack includes four brand new songs and is available for pre-order now through Mötley Records and Eleven Seven Music. The pre-order offers an instant download of the single, "The Dirt (Est. 1981) (feat. Machine Gun Kelly) here. Additionally, exclusive to the film and soundtrack, you can find The Dirt inspired merch bundles, here.
"During the filming of our movie we got excited and inspired to write new music. Getting back in the studio with Bob Rock just fueled the creative fires for us. To me, the music sounds like classic Mötley. The lyrics were written for the movie and are a reflection of our life." says Nikki Sixx.


Watch the official music video for The Dirt (Est. 1981) (feat. Machine Gun Kelly) , below.
The 18-song soundtrack features a collection of Mötley Crüe classics that meaningfully underscore significant moments that shape the film. The album includes 14 fan-favorites and chart topping tracks such as "Dr. Feelgood that charted at number six on Billboard's Hot 100 and the anthemic Girls, Girls, Girls which reached number two on Billboard's Top 200 amongst others. Additional hits featured are Kickstart My Heart, Same 'Ol Situation (S.O.S.), Shout At The Devil and the iconic ballad, Home Sweet Home that landed the band mainstream recognition.
Exclusive to the film's soundtrack, Mötley Crüe recorded four new songs featuring the single, "The Dirt (Est. 1981) (feat. Machine Gun Kelly)" with effortless rap verses surrounding signature guitar riffs. The three remaining songs conclude the album with the catchy Ride With The Devil, Crash And Burn"and the band's own spin on Madonna's, Like A Virgin."
The Dirt soundtrack track list:
1. The Dirt (Est. 1981) (feat. Machine Gun Kelly)
2. Red Hot
3. On With The Show
4. Live Wire
5. Merry-Go-Round
6. Take Me To The Top
7. Piece Of Your Action
8. Shout At The Devil
9. Looks That Kill
10. Too Young To Fall In Love
11. Home Sweet Home
12. Girls, Girls, Girls
13. Same Ol' Situation (S.O.S.)
14. Kickstart My Heart
15. Dr. Feelgood
16. Ride With The Devil
17. Crash And Burn
18. Like A Virgin