THE END MACHINE, FEATURING G.LYNCH, M.BROWN, J.PILSON AND R.MASON, RELEASE VIDEO FOR "ALIVE TODAY"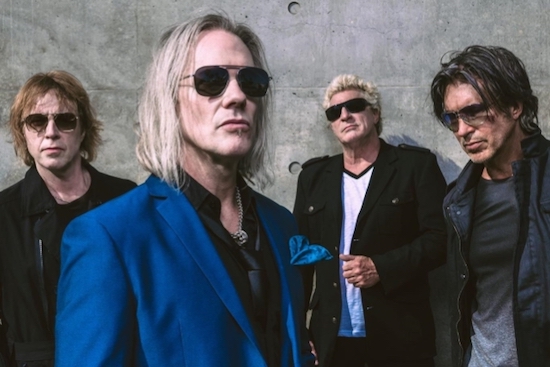 The End Machine, featuring members of Dokken, and Lynch Mob, have released a video for a new song called, Alive Today, listen to it, below.
The End Machine track listing:
1. Leap Of Faith
2. Hold Me Down
3. No Game
4. Bulletproof
5. Ride It
6. Burn The Truth
7. Hard Road
8. Alive Today
9. Line Of Division
10. Sleeping Voices
11. Life Is Love Is Music

The End Machine will play its first set of shows in April. Brown will be unable to make the dates and will be temporarily replaced by Evanescence's Will Hunt.
The dates are as follows:

April 4 – Whisky A Go Go – Los Angeles, CA
April 5 – Count's Vamp'd – Las Vegas, NV
April 6 – Encore – Tucson, AZ

Tickets go on sale on Friday, December 21st.

To read more about the band, please click here.