SWEET & LYNCH PREMIERE SECOND VIDEO, "DYING ROSE," FROM THEIR UPCOMING DEBUT "ONLY TO RISE"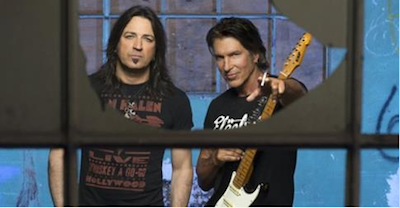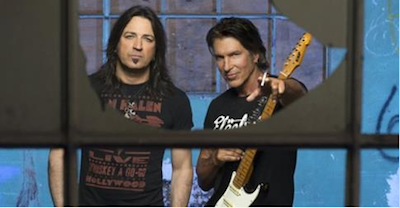 Sweet & Lynch are releasing another video from their upcoming debut album, Only To Rise. The video is for the song Dying Rose and premiered yesterday at GuitarWorld.com. Watch it below.
"Dying Rose is the perfect representation of this album. It's heavy yet dynamic with a riff and melody that reminds you of the greatest era in rock. George and I are proud of this song and excited that you all have the opportunity to finally hear it in it's entirety and to see it as well!" exclaims Michael Sweet.
Only To Rise is scheduled for release in the United States on January 27th, 2015 through Froniters Music SRL. Backing up Sweet & Lynch on this new musical adventure is bassist James Lomenzo and drummer Brian Tichy.
Sweet & Lynch recently launched a pre-order for the new album via PledgeMusic. The pre-order features various bundle packages for fans and is live at pledgemusic.com/projects/sweetlynch. The album is also available Amazon. Fans who pre-order the album through iTunes will receive instant downloads of Dying Rose, The Wish and September with their order.
From the opening notes of The Wish to the drum solo finish on the album-closer Only To Rise, it is evident that this musical partnership between Michael Sweet's unmistakable voice and George Lynch's signature guitar tone has yielded incredible results. Songs Dying Rose, Me Without You and Strength In Numbers showcase the diversity that permeates throughout the entire album. Only To Rise was produced by Michael Sweet who also produced the last Stryper album, No More Hell To Pay, which received massive fan praise and critical acclaim alike.
Plans are currently being worked out for Sweet & Lynch to play a few live shows in the Spring of next year, making this different than any other supergroups that record together but never play live. More information will be announced in the near future. If the past records of these four musicians are any indication, no fan will want to miss these shows.
Sweet & Lynch on the web:
facebook.com/SweetLynch
pledgemusic.com/projects/sweetlynch