SMITH/KOZTEN RELEASE VIDEO FOR THEIR FOURTH SINGLE, "SOLAR FIRE," FROM THEIR DEBUT SELF-TITLED ALBUM WHICH WAS RELEASED ON MARCH 26TH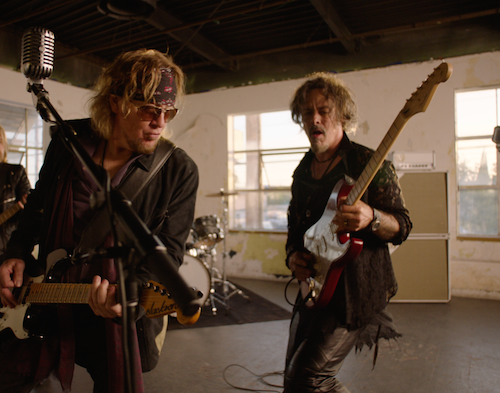 Solar Fire, released today (June 25th) is the fourth single from Adrian Smith & Richie Kotzen's critically acclaimed debut project, Smith/Kotzen which was released globally through BMG on March 26th and immediately became a Top 20 album chart success in the U.K. and reached No. 10 on Billboard's Top Album Sales chart in the U.S. The song features Adrian's fellow Iron Maiden bandmate, Nicko McBrain on drums.
The accompanying video was shot in Los Angeles in April where Richie and Adrian sang and performed together in the same room for the first time since recording the album in Turks & Caicos back in January 2020. The resulting visual chemistry showcases two world class guitarists who perfectly complement each other, coupled with a stellar drum & bass line-up. The result: a punchy, powerful visual and audio experience which makes you long to see this group play live.
With the three pre-album release singles Taking My Chances, Scars and Running having been enthusiastically welcomed by fans and media alike [Dana's note: click on highlighted song titles to listen], Solar Fire is further proof of the sheer power and musical diversity of this unique pairing . Watch the video below.