PAUL STANLEY SAYS ORIGINAL KISS BAND MEMBERS, ACE FREHLEY AND PETER CRISS, REFUSED TO PARTICIPATE IN THE MAKING OF A&E'S DOCUMENTARY "BIOGRAPHY: KISSTORY," SAYS THE DRUMMER WOULD NOT ALLOW THEM TO USE "BETH" IN THE FILM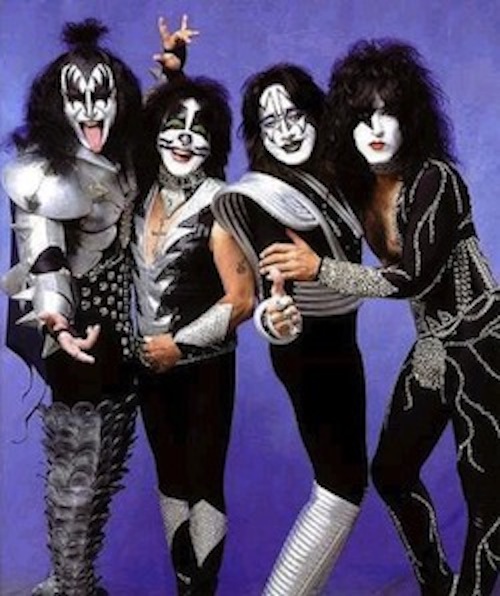 KISS frontman Paul Stanley spoke with Ultimate Classic Rock about the lack of involvement of original band members Peter Criss and Ace Frehley in the band's new A&E documentary Biography: KISStory, which will air the two-night event on June 27th and June 28th from 9 p.m. ET to 11 p.m. ET. The singer says that Frehley's and Criss' sound bites come from archival interviews because both wanted to be paid and have "final editing rights" in order to be part of the project. In addition, Criss would not grant permission for the documentary makers to use the song Beth — which he co-wrote — in the film.
"It's sad, but that kind of fits into the whole dynamic," Stanley said. "We did the best we could. We tried numerous times in all different ways to have them be part of it, but this idea of final editing and money and this and that. … It was like, 'No, your involvement doesn't warrant that.' And who ultimately loses out in a situation like this? They do."
"I don't really want to trash those guys," Stanley continued, "because we wouldn't be here today if they hadn't been in the band, and we wouldn't be here today if they still were."
Last September, Frehley confirmed during an appearance on SiriusXM's Trunk Nation With Eddie Trunk that he had been approached by the band's documentary producers about participating in the film. "They offered me a small fee to be involved with it, and I turned them down," he said. "I thought the fee was embarrassing, because I know how much money they're gonna make on it. So, either share the wealth, or c'est la vie. So, I decided not be involved. But they have plenty of old footage of me, and they'll probably use that and get by. But it won't be the same as if they get current footage. Unfortunately, I decided the money that they offered me wasn't anywhere near what I felt I deserved, so I turned it down. The footage you're gonna see of me in this documentary is only gonna be old footage."
To read more details about Biography: KISStory, and to view a trailer, please go here.