QUEENSRŸCHE'S TODD LA TORRE SAYS VINTAGE EQUIPMENT WAS USED IN THE RECORDING OF "DIGITAL NOISE ALLIANCE"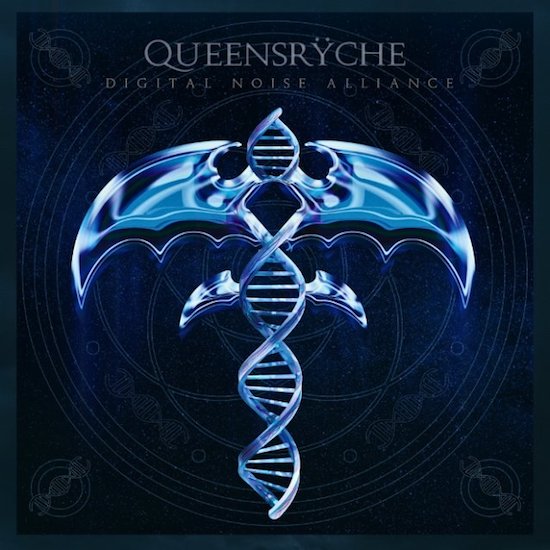 Greg Prato of BraveWords spoke with Queensrÿche frontman Todd La Torre about the band's new album, Digital Noise Alliance, excerpts from the interview appear below.
BraveWords: How does Digital Noise Alliance compare to previous Queensrÿche albums?
Todd La Torre: I would say that it differs in the sense that some sounds were used on this album that weren't used on the last several albums. For example, the synthesizer sounds, the Mellotron, and of course using all of the old vintage real amps for guitars. Michael brought out the amps from The Warning, Rage for Order, Operation: Mindcrime, Empire, and Promised Land. I would say that there is a bit of a vintage, dare I say organic warm sound that really changed how the songs sound. There are also some similarities, in the sense that many of the core stylistic things that make Queensrÿche songs sound the way that they do.
BraveWords: Which tunes are your personal standouts?
Todd La Torre: For me personally, I really love the song Forest (listen here) for its simplicity, space, and relatable subject matter. Behind The Walls (listen below) is another favorite of mine for its hook on the chorus, the double harmony guitar solos, and just the overall style. I think Hold On (posted below) also is a stand out track for its peaks and valleys. It has a great singable chorus, pertinent subject matter, spacious verses, and a very interesting progressive outro. The drumming on this is just perfect, too. That being said, there are so many other great tunes on the record in my opinion that continue to showcase the diversity of the bands writing. I think there's something for everyone.
BraveWords: Who are some modern-day prog metal artists that you enjoy?
Todd La Torre: Honestly, I cannot speak of any modern-day prog artists since it isn't a genre I really gravitate toward much anymore. I'm sure there are many great artists out there, they just aren't on my radar these days. That being said, two of my favorites and the best bands that one could say are prog metal – albeit aren't new artists but still are very current – are Opeth and Fates Warning. Their music is still very interesting and appealing to me. I think their approach is original sounding, unique, and really stands out from all of the other prog metal bands out there in my opinion. While both are in fact very progressive, they are able to do it without the constant overplaying and forced changes. They clearly understand melody, space, fluidity, and that certain things have a time and place. No question that both bands do it masterfully.
Read more at BraveWords.
Queensrÿche's Digital Noise Alliance was released on October 7th.