OZZY OSBOURNE RELEASES FIRST PART OF THE MAKING OF "PATIENT NUMBER 9" ALBUM DOCUMENTARY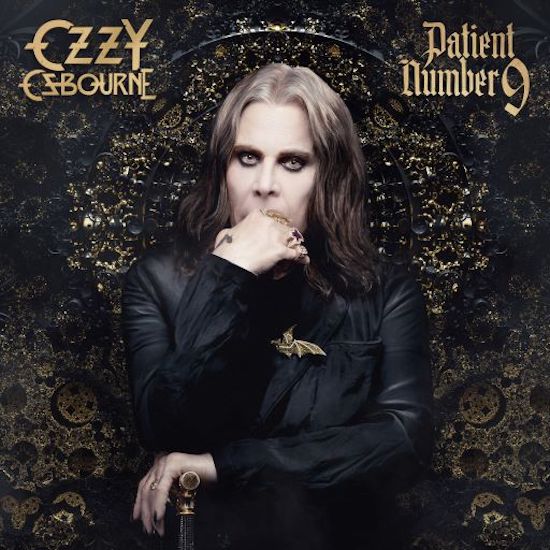 Following the release of Patient Number 9, Ozzy Osbourne is providing an inside look into the making of the album with a three-part video series featuring interviews and in-studio clips with some of featured performers. Set to debut today (Friday, September 16th) and for the next two consecutive Fridays, the series includes exclusive interviews with Ozzy and the album's producer Andrew Watt. Sharon Osbourne, Tony Iommi (Black Sabbath),Ozzy's longtime guitarist Zakk Wylde, Robert Trujillo (Metallica), Chad Smith (Red Hot Chili Peppers), Duff McKagan (Guns N' Roses) and Mike McCready (Pearl Jam) also offer insight into the making of the album. The series was created and produced by Jack Osbourne with interviews conducted by renowned British journalist Phil Alexander. Watch the first part below.
To listen to previously released songs from Patient Number 9, please click the highlighted song titles: Patient Number 9, Degradation Rules (featuring Tony Iommi) and Nothing Feels Right (featuring Zakk Wylde).
Ozzy had subsequently released other songs from Patient Number 9, listen to them below.
Darkside Blues:
God Only Knows:
Immortal ft. Mike McCready:
Dead And Gone:
One of Those Days ft. Eric Clapton:
Parasite ft. Zakk Wylde:
No Escape From Now ft. Tony Iommi:
A Thousand Shades ft. Jeff Beck:
Evil Shuffle ft. Zakk Wylde:
Mr Darkness ft. Zakk Wylde: