ORIGINAL KISS GUITARIST ON HIS FORMER BANDMATE GENE SIMMONS: "I DON'T THINK HE MAKES ANY SENSE"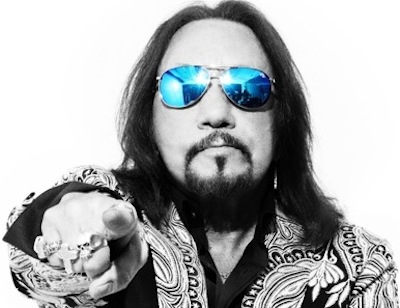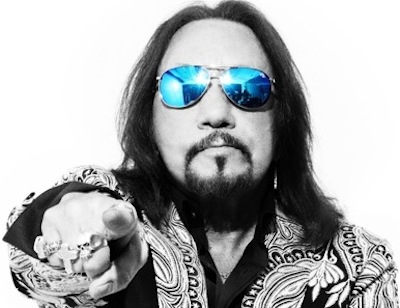 Ace Frehley believes Kiss bassist Gene Simmons has "alienated just about everybody on the planet" with his recent comments on depression, addiction and poverty. And the guitarist has predicted his former colleague could next turn on gay people – all because he doesn't understand the human condition.
His comments stem from Simmons' incendiary comments about depression, when he claimed his message to anyone preparing to take their own lives was, "Fuck you, then kill yourself." He later apologized for his statements.
Now Frehley tells Artisan News Service, "First he attacks immigrants, then he belittles poor people by saying, 'Be nice to the rich people because we're the ones that give you jobs.' Then he attacks people with depression, alcoholics, drug addicts. The only thing left for him to do is to attack the whole gay movement. I've heard him do that in private, so that's probably still yet to come."
The guitarist argues Simmons isn't as clever as he likes to think. "I don't think he makes any sense," he reflects. "He prides himself on being such an intellectual, he brags about being able to speak seven languages, but when it comes to being knowledgeable about the human condition – depression is a very serious disease.
I've suffered from it, I know my daughter suffers from it. Alcoholism is a disease, so is drug addiction; it's the disease of addiction. Many people are born that way – and Gene just seems ignorant of that whole fact. I think it's time for Gene to go back to school and get educated in the health field."
source: classicrockmagazine.com