MY FAVORITE SONG OFF AIRBOURNE'S "BONESHAKER" IS "SHE GIVES ME HELL," STREAM IT HERE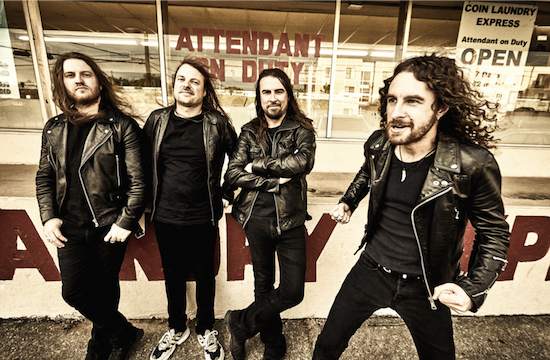 As previously reported, Australian rockers Airbourne have released their latest balls-to-the-wall rock album, Boneshaker, on October 25th.
As with all of Airbourne's previous records, there are no ballads included. But, my favorite song is, She Gives Me Hell, which the band is currently streaming and can be heard below.
Watch the official video for the album's title track here and listen to, Backseat Boogie, here.
In a recent interview with Sonic Perspectives, Airbourne frontman, Joel O' Keeffe stated that the band will be scheduling North American tour dates in support of Boneshaker. The last time Airbourne toured the States was in 2016.
Boneshaker tack listing:
1. Boneshaker
2. Burnout The Nitro
3. This Is Our City
4. Sex to Go
5. Backseat Boogie
6. Blood In The Water
7. She Gives Me Hell
8. Switchblade Angel
9. Weapon of War
10. Rock 'N' Roll For Life

[Dana's note: If you own Boneshaker, what are some of your standout tracks? Another one for me is, "This Is Our City." I also appreciate how the band always includes the lyrics, Viva la Classic Rock sound and old school sensibility.]