AIRBOURNE RELEASE VIDEO FOR NEW SONG "BONESHAKER," ALBUM OUT OCTOBER 25TH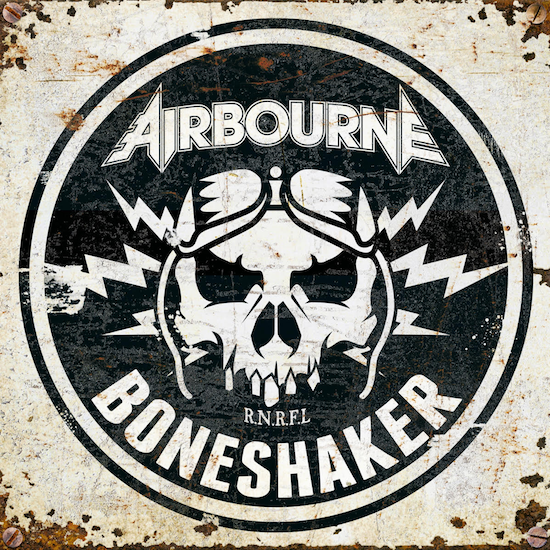 As previously reported, Airbourne will release their fifth studio album, Boneshaker, on October 25th via Spinefarm Records. The band has released a video for the title track, watch it below.
The clip was shot during both the band's mainstage performance at this year's Wacken Open Air festival in Germany, and headline set at Skogsrojet festival in Sweden. It perfectly captures the adrenaline-inducing Airbourne live show experience.
"We didn't wanna f–k around with story lines or any of that s–t," says Airbourne frontman Joel O'Keeffe. "Plus we f–kin' love Wacken. This year was our fourth time playing there and it marked their 30th anniversary. We debuted our new single Boneshaker in front of 90,000 people… here it is on film, crank it up and rock out to the max!"
To read more about Boneshaker and view the track listing, please click here.