METALLICA RELEASE VIDEO FOR "DREAM NO MORE," BAND WILL SLOWLY RELEASE VIDEOS FOR EVERY SONG FROM "HARDWIRED…TO SELF-DESTRUCT"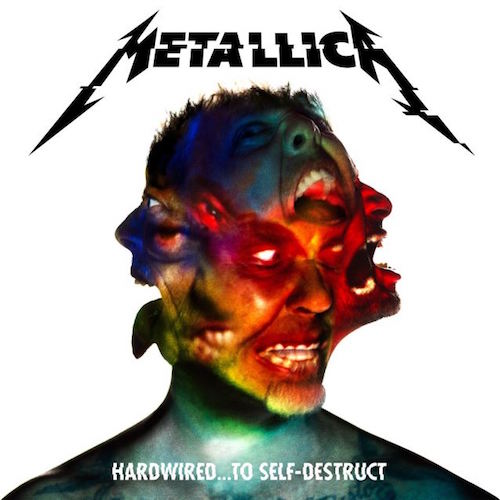 Metallica have confirmed they will drip-feed videos for every song on new album Hardwired… To Self-Destruct between today and tomorrow.
They previously unveiled promos for the songs Hardwired, Moth Into Flame and Atlas, Rise!
and in the last hour have released a new promo for the song Dream No More. Watch it below.
Further videos for Confusion, ManUNkind, Now That We're Dead, Here Comes Revenge, Am I Savage, Halo On Fire, Murder One and Spit Out The Bone will follow in the coming hours.
And a bonus clip for non-album track Lords Of Summer will complete the collection.
Metallica say, "New songs and their videos will premiere right up to when the clock turns over at midnight in New Zealand, where the first official copy of the new album will be available worldwide.
The videos – shot around the globe – will give fans the opportunity to hear the long awaited Metallica album two days ahead of its official November 18th release via Blackened Recordings."
Hardwired… To Self-Destruct is the band's 10th album and will be launched with an intimate show in London that's to be streamed live across the world.
Today, Napster announced Metallica's entire catalogue is available on their subscription service 16 years after the world famous legal battle over copyright.
Metallica Hardwired… To Self-Destruct video release schedule
Wednesday, November 16
12pm EST: Dream No More (Directed by Tom Kirk) – Gshow Globo, Brazil
2pm EST: Confusion (Directed by Claire Marie Vogel) – Rolling Stone, USA
4pm EST: ManUNkind (Directed by Jonas Åkerlund) – Bravewords, Canada
6pm EST: Now That We're Dead (Directed by Herring & Herring) – Pitchfork, USA
8pm EST: Here Comes Revenge (Directed by Jessica Cope) – Triple M, Australia
10pm EST: Am I Savage (Directed by Herring & Herring) – Ro69.JP (Rockin' On), Japan
Thursday, November 17
12am EST: Halo On Fire (Directed by Herring & Herring) – BiLD/Metal Hammer, Germany
2am EST: Murder One (Directed by Robert Valley) – Le Parisian, France
4am EST: Spit Out The Bone (Directed by Phil Mucci) – NME, England
6am EST: Lords of Summer (Directed by Brett Murray) – Aftonbladet, Sweden
Metallica Hardwired… To Self Destruct tracklist:
Disc 1:
Hardwired
Atlas, Rise!
Now That We're Dead
Moth Into Flame
Dream No More
Halo On Fire
Disc 2:
Confusion
ManUNkind
Here Comes Revenge
Am I Savage?
Murder One
Spit Out the Bone
additional source: Metal Hammer via teasrock.com