METALLICA TO RELEASE NEW ALBUM "HARDWIRED…TO SELF DESTRUCT" ON NOVEMBER 18TH, BAND POSTS VIDEO FOR "HARDWIRED"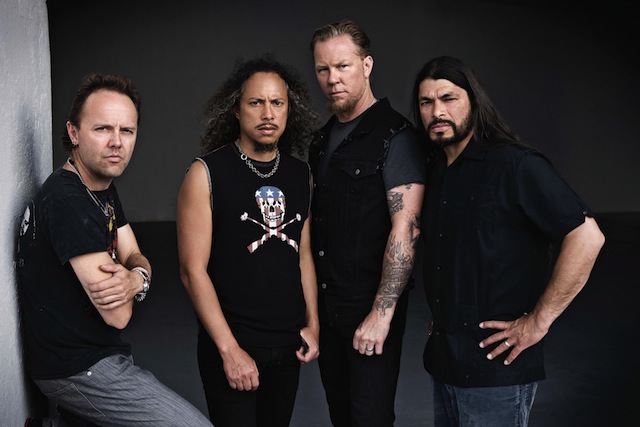 Metallica have just announced that they'll be releasing their new album, Hardwired… To Self-Destruct, on November 18th. They have also released a music video for Hardwired, which can be viewed above.
"Has it really been eight years? Doesn't feel like it! Nudge, nudge, wink, wink," said Metallica drummer Lars Ulrich.
"We're obviously beyond psyched to share new tunes with all our friends out there. We've been rockin' along in the studio with Greg, on and off, for the last 18 months firing up the creative engines again.
Putting new music out there, getting in your faces once again and all that comes with it is what we love to do more than anything else, so strap yourselves in … INCOMING!"
Pre-order options are available at the band's website, including digital, CD, various vinyl options including a box set and more. At present, only a concert this Saturday (August 20th) at Minneapolis U.S. Bank Stadium and a September 24th appearance at the Global Citizen Festival in New York City are on their schedule, but you can keep up with their touring announcements here.
Hardwired … To Self-Destruct Track Listing
Regular Album (On CD, Vinyl & Digital Formats)
Disc One:
1. Hardwired
2. Atlas, Rise!
3. Now That We're Dead
4. Moth Into Flame
5. Am I Savage?
6. Halo On Fire
Disc Two:
1. Confusion
2. Dream No More
3. ManUNkind
4. Here Comes Revenge
5. Murder One
6. Spit Out The Bone
Deluxe Version (On CD & Vinyl only):
Disc One:
1. Hardwired
2. Atlas, Rise!
3. Now That We're Dead
4. Moth Into Flame
5. Am I Savage?
6. Halo On Fire
Disc Two:
1. Confusion
2. Dream No More
3. ManUNkind
4. Here Comes Revenge
5. Murder One
6. Spit Out The Bone
Disc Three:
1. Lords Of Summer
2. Riff Charge (Riff Origins)
3. N.W.O.B.H.M. A.T.M. (Riff Origins)
4. Tin Shot (Riff Origins)
5. Plow (Riff Origins)
6. Sawblade (Riff Origins)
7. RIP (Riff Origins)
8. Lima (Riff Origins)
9. 91 (Riff Origins)
10. MTO (Riff Origins)
11. RL72 (Riff Origins)
12. Frankenstein (Riff Origins)
13. CHI (Riff Origins)
14. X Dust (Riff Origins)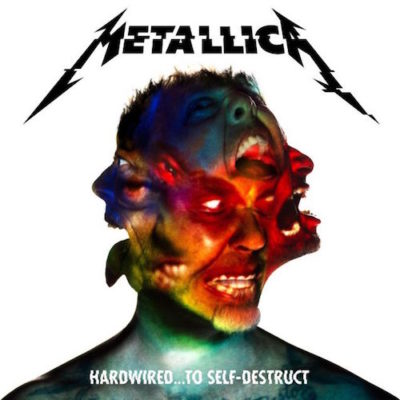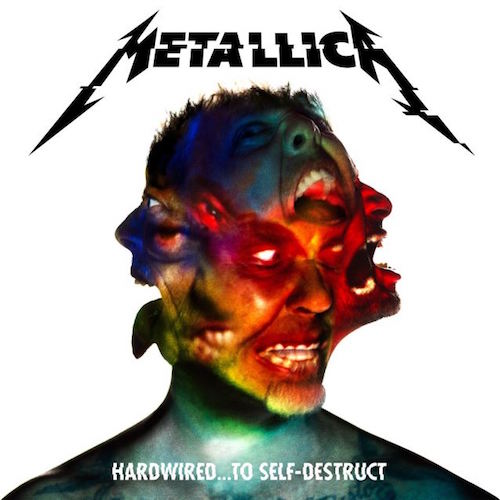 additional source: loudwire.com