METALLICA RELEASE LYRIC VIDEO FOR "72 SEASONS"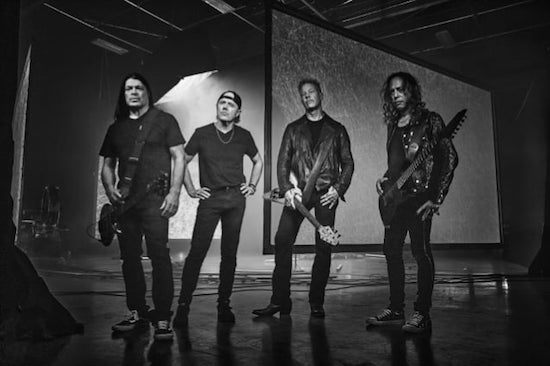 Metallica has shared the official lyric videos for the title track of the band's 12th studio album, 72 Seasons, in eight different languages: English, Spanish, German, French, Italian, Portuguese, Japanese and Korean.
The official music video for 72 Seasons, which was released late last month (and can also be seen below).
To read more details about 72 seasons and to hear the band's first single, Lux Æterna, please go here, to hear, Screaming Suicide, please click here.
Metallica and Trafalgar Releasing are excited to extend an open invitation to a worldwide listening party: the global premiere of the band's forthcoming 12th studio album, 72 Seasons. For one night only on April 13th, 72 Seasons will be played in full in pummeling surround sound, exclusively for cinema audiences worldwide — with every one of the new songs featuring its own music video and exclusive commentary from the band.
Metallica has also released M7 world tour dates, which can be seen here.
Official video: