MARSHALL AMPAMPLIFICATION AQUIRED BY SWEDISH COMPANY ZOUND INDUSTRIES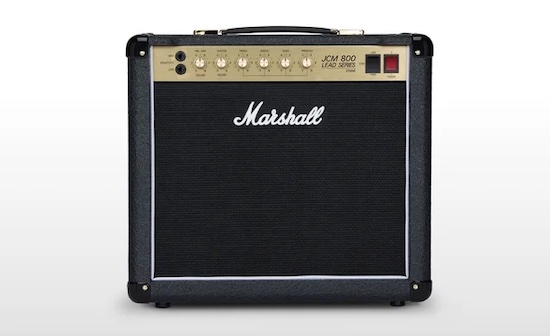 Iconic British guitar amp manufacturer Marshall Amps is being acquired by Zound Industries, the Swedish company that has previously licensed the Marshall brand for its headphones and speakers.
Since 2010, Zound Industries has been bringing the Marshall brand to a global consumer audience through its range of headphones and wireless speakers sold in over 90 countries. This deal represents the moment that the iconic British brand and its partner, one of Sweden's most successful profitable growth companies, come together to build the most exciting audio tech powerhouse.
Under the terms of the deal, Zound Industries will acquire Marshall Amplification and the Marshall family will become the largest shareholder of the newly formed Marshall Group. The deal includes all of Marshall Amplification brands and subsidiaries, including Natal Drums, Marshall Records and Marshall Live Agency.
On day one, Marshall Group revenues will be over $360 million USD (last 12 months) with double-digit profitability, cementing the company's status as a global challenger in the audio technology sector. This deal builds on a long-term partnership between Zound Industries and Marshall Amplification that has lasted more than a decade and has grown through a shared passion for high-quality sound and designed-to-last products.
Henri de Bodinat, chairman of Zound Industries (and of the new Marshall Group) comments, "With this game-changing deal, Marshall Group will become the main challenger in our industry and the most exciting alternative to traditional players, bringing even greater innovation and value to clients, employees, and investors alike."
The Marshall family will own 24% of the newly formed Marshall Group. Victoria and Terry Marshall — heirs of legendary "Father of Loud" Jim Marshall (who died in 2012),who founded the company with his son Terry in 1962 — together with Jim's granddaughter Joanne Marshall-Price, Paul Marshall and the Marshall Charitable Trust will play key roles within the new entity to ensure the legacy of the famous Marshall sound and brand. Terry and Victoria Marshall will join the board of Marshall Group.
Terry Marshall comments, "Since my father and I created the original Marshall amp back in 1962, we have always looked for ways to deliver the pioneering Marshall sound to music lovers of all backgrounds and music tastes across the world — and I'm confident that the Marshall Group will elevate this mission and spur the love for the Marshall brand." 
Victoria Marshall continues, "With Marshall Group, the potential to further impact an ever-modernizing music industry is a highly genuine one. Together, we will preserve the Marshall legacy and shape the future of 'Live Loud'. Having worked alongside my father during his later years, I know he would be excited at this direction and the potential to reach a larger worldwide audience with innovation and passion which he always had in spades."
One of Sweden's leading tech entrepreneurs, Konrad Bergström, founder and board member of Zound Industries until 2018, and member of Jim Marshall's Board of Trustees since 2015, has been instrumental in bringing together Zound Industries and Marshall Amplification, and will remain an advisor to the Marshall Group.
Konrad Bergström comments "I am proud that this deal has finally been completed. The success that we have achieved with the Marshall brand over recent years is soon going to be seen as having been the warm-up to a new British-Swedish headline act that is going to shake the tech and music industries to their foundations. Spinal Tap features one of cinema's most iconic scenes when Nigel shows off how his Marshall guitar amplifier can turn 'up to eleven', but what we are announcing today is no parody: Marshall Group is going to go beyond established rules and limits and define a new sonic lifestyle category. We are going to Live Loud."
Marshall Group will leverage Zound Industries' first-class design, branding and go-to-market capabilities while building on Marshall Amplification's experience and reputation as a true icon in rock 'n' roll history, having served as the music industry's amplifiers of choice for over 60 years. With this deal, the Marshall brand will resonate far more loudly, and Marshall Group will benefit from a holistic strategy and global business operations to boost its momentum in both revenue growth and profitability.
Jeremy de Maillard, CEO of Zound Industries (and of the new Marshall Group),comments, "Combining our strengths and unique positioning as the Marshall Group will fuel our ambition to create premium, innovative, products and experiences for musicians and music lovers around the world. Zound has proven itself as a global, fast growing, and progressive company. With the Marshall Group, we are set to accelerate our profitable growth in a $100 billion USD market."
Zound Industries delivered two consecutive years of profitable growth. In 2022, net sales rose 44 percent, with Zound breaking the $300 million USD barrier and hitting double-digit profitability with an operating margin of 10.3 percent, equivalent to an operating profit of $30 million USD.
Tommy Jacobson, founder of Zenith, long time investor and largest shareholder of Zound Industries before the deal, commented, "For me, this is a dream come true. Zenith has backed Zound Industries since 2010 because we buy into the company's vision for the future of premium audio technology. This deal delivers against that foresight — it will create further value for investors and establish a solid platform for future growth."
Celebrating its 60th anniversary last year, Marshall Amplification's iconic, black, vinyl amplifiers have been championed by some of the world's greatest bands and musicians from legends, including Jimi Hendrix, Eric Clapton, The Who and Oasis to modern greats Justin Timberlake, Kendrick Lamar and Lana Del Rey. One of the world's most recognizable brands, the iconic Marshall logo has served as the backdrop for decades of inspiring music that has brought joy to millions. Through its pioneering deal with Zound Industriesin 2010, Marshall transitioned into fashionable and high-quality audio products by expanding its product suite to include headphones and speakers.