METALLICA RELEASE VIDEO FOR NEW SONG, "SCREAMING SUICIDE"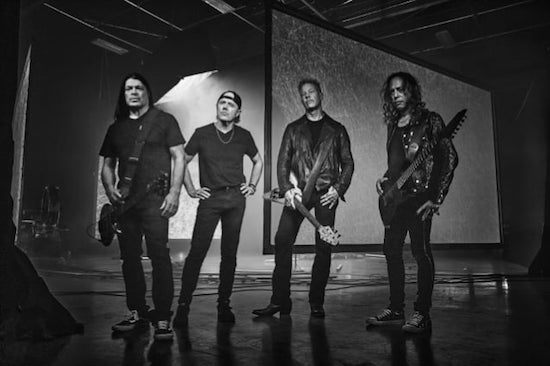 Metallica has released the official Tim Saccenti-directed music video for a new song called Screaming Suicide, it is from the band's forthcoming 12th studio album, 72 Seasons, which will be released on April 14th.
Says Metallica, "We're back with another taste from 72 Seasons, the new album coming out on April 14th. Screaming Suicide, the second track we're releasing in advance, is now available to stream and download and as an instant grat with all album pre-orders."
Adds frontman James Hetfield, "Screaming Suicide addresses the taboo word of suicide. The intention is to communicate about the darkness we feel inside. It's ridiculous to think we should deny that we have these thoughts. At one point or another, I believe most people have thought about it. To face it is to speak the unspoken. If it's a human experience, we should be able to talk about it. You are not alone."
To read more about 72 Seasons, and to listen to the band's first single, Lux Æterna, please click here.
Metallica have also announced M72 tour dates, which will see the band playing two nights in every city it visits — with each "No Repeat Weekend" featuring two completely different setlists and support lineups.
More details and dates for M72, can be found here.