IRON MAIDEN DONATE OLD GUITAR STRINGS TO THE GUITARWRIST TO MAKE JEWELERY FOR CHARITY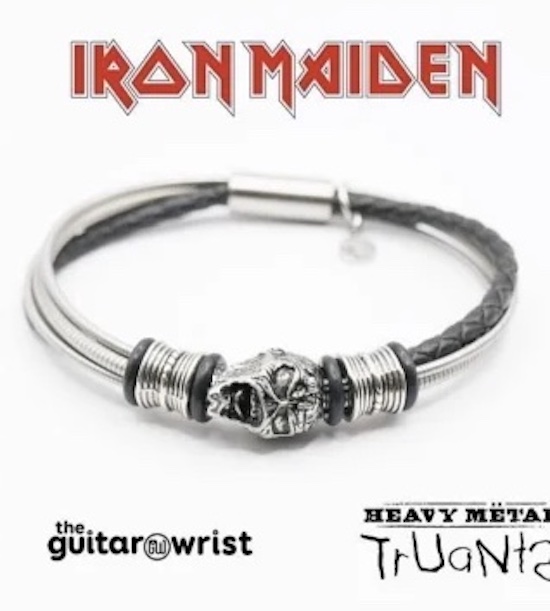 Iron Maiden have teamed up with The Guitarwrist, a not-for-profit company, to reduce the amount of strings metal ending in landfill, while raising money for Heavy Metal Truants, a charity cycling group co-founded by Metal Hammer's former editor-in-chief Alexander Milas and Iron Maiden manager Rod Smallwood.
The band's collaboration with The Guitarwrist gives fans a chance to own an amazing piece of memorabilia from strings that have been played by members of the band.
Founded in 2017 by U.K. music industry executive Ian Rendall, The Guitarwrist is a charity fundraising initiative which encourages artists to donate their played strings, when they come to restring, and upcycles these into handmade items of jewelry, with 100% of the profits going to the artist's charity of choice.
Over 275 artists have joined the initiative, including Airbourne, Anthrax, Def Leppard, Doug Aldrich, Guns N' Roses, Judas Priest, Joe Perry, K.K. Downing and many more.
For more information, visit TheGuitarwrist.co.uk.