ALTER BRIDGE RELEASE VIDEO FOR "HOLIDAY," TOUR WITH MAMMOTH WVH, BEGINS ON JANUARY 25TH IN FLORIDA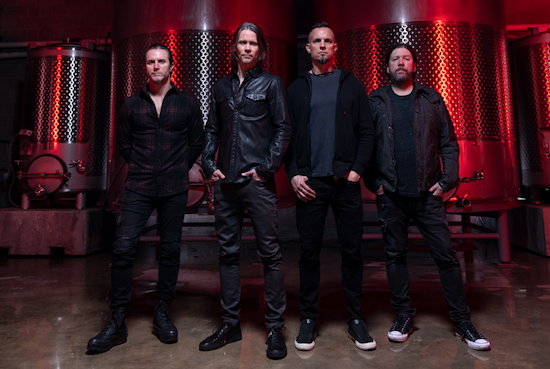 Alter Bridge have released the official music video for the song Holiday. The clip marks the return of longtime video collaborator Dan Sturgess of Sturge Media — known for capturing the band's iconic performance with the Parallax Orchestra on Alter Bridge: Live At The Royal Albert Hall.
Holiday has been a fan favorite since it was made public with the release of Pawns & King album last October, and is currently one of the most added songs at Active Rock radio. To read more about Pawns & King, and to listen to the self titled debut single, please go here. To listen to previously released singles, Silver Tongue, click here and Sin After Sin, please go here.
In other Alter Bridge news, the band will be embarking on a tour with Mammoth WVH starting on the 25th in Tampa, Florida and winding down on April 1st min Highland, California., To view the entire tour schedule, please click here.