ALTER BRIDGE RELEASE THEIR DEBUT SINGLE "SILVER TONGUE" FROM THEIR UPCOMING ALBUM, "PAWNS & KINGS," SCHEDULED FOR RELEASE ON OCTOBER 14TH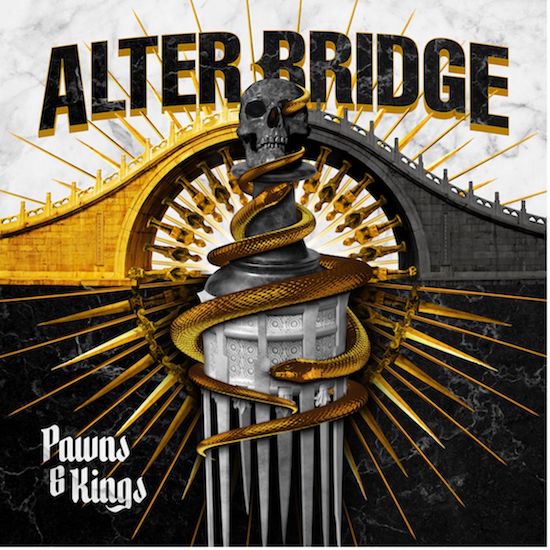 On the heels of their recently-announced seventh studio album Pawns & Kings, acclaimed rockers Alter Bridge have released the debut single – the metal-leaning track Silver Tongue. Known for the signature dual-guitar attack that is backed by a driving rhythm section, Silver Tongue is one of the harder songs in the band's recent catalog. The quartet comprised of Myles Kennedy on vocals/guitars, Mark Tremonti on guitars/vocals, Brian Marshall on bass and Scott Phillips on drums have delivered an infectious metal song and an instant classic in the Alter Bridge canon. The song is currently available on all digital service providers and all digital pre-orders will receive an instant download of the single along with the previously released album closer Pawns & Kings (which can be heard here). The music video for Silver Tongue follows two characters who fall under the spell of a painting that comes to life. The painting drags the characters into a dark world and forces them to fight for survival in a classic battle of good versus evil. The animated music video for Silver Tongue was created and directed by Ollie Jones of Better Feeling Films (Myles Kennedy, Prodigy, Psychedelic Porn Crumpets) and can be seen below.
To read more details about, Pawns & Kings, including track listing and configurations, please go here and to pre-order, click here.