JET, MEMBA THEM?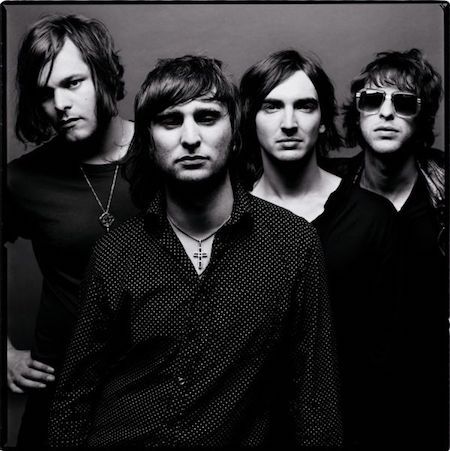 Since our "discussions" under the Greta Van Fleet Guitarist Says Rock N' Roll Is An "Endangered Species" story, I mentioned Jet as a good example of a rock band who had a vintage sound, but with an original spin.
For those of you who may have forgotten Jet, they were an Australian band (seems a lot of great Rock bands come from the land down under) who formed in 2001. Their album, Get Born, garnered the hit singles Are You Gonna Be My Girl, Cold Hard Bitch, and Rollover DJ.
Their next record, Shine On, saw success from the singles, Put Your Money Where Your Mouth Is and Holiday.
Shaka Rock was the band's last record, and they sadly broke up in March 2012.
Unbeknownst to me, I am happy to report the band reformed in reformed in 2017 opening five dates for Bruce Springsteen and the E Street Band on their Summer '17 tour.
In 2018, Jet announced a 15th anniversary Australian national tour for their album Get Born, including dates in Newcastle, Sydney, Canberra, Brisbane, Perth, Adelaide and Melbourne. They also issued the live album Get Born: Live At The Forum to commemorate the tour.
As a fan, I can highly recommend both Get Born and Shine On. I have included a few clips from those records for you enjoyment, I hope you like them.
If you are interested, you get more information about Jet, at the following sites:
Official Website
Facebook
Twitter
Instagram
additional source: Jet's Wikipedia page.