GUITARIST VINNIE VINCENT POSTS MESSAGE ABOUT HIS APPEARANCE AT THE ATLANTA KISS EXPO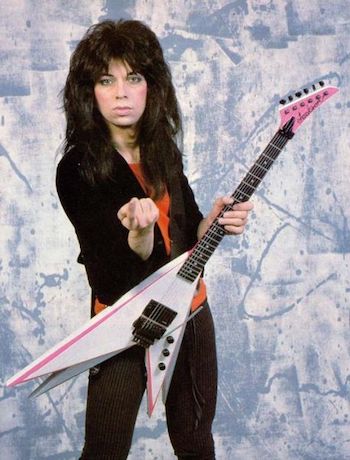 In a August 16th news posting, the Atlanta KISS Expo had announced that former KISS guitarist, Vinnie Vincent, will be appearing at their event, in 2018.
The L.A. KISS expo Facebook page has posted a handwritten note from Vincent, in which he states, he is "happy and excited to be seeing all of you at the Atlanta KISS Expo on January 20th, 2018." See Vincent's entire note below.
To read more about this event, please click here. Additionally, the Atlanta KISS Expo has an FAQ section, which addresses Vincent's appearance.
Vincent replaced lead guitarist Ace Frehley in 1982 and played with KISS for two years.