GHOST RELEASE NEW SINGLE "HUNTER'S MOON"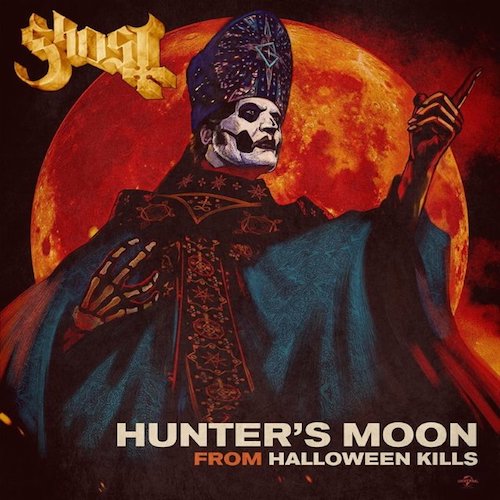 Ghost have released a new song called Hunter's Moon. It is featured in the latest blockbuster installment of the legendary film franchise Halloween Kills. The Halloween Kills soundtrack is set to arrive October 15th through Sacred Bones, with the film hitting theaters (and Peacock) the same day as well.
A series of inspired encounters between creative forces from various worlds of sound and vision has resulted in Hunter's Moon, the infectious first new track from the band since 2019's Seven Inches Of Satanic Panic.
The song also features Opeth's Fredrik Åkesson on guitar and The Soundtrack Of Our Lives founder Martin Hederos on the piano, listen below.