EXTREME STREAM "DECADENCE DANCE" FROM "PORNOGRAFFITTI LIVE 25/METAL MELTDOWN"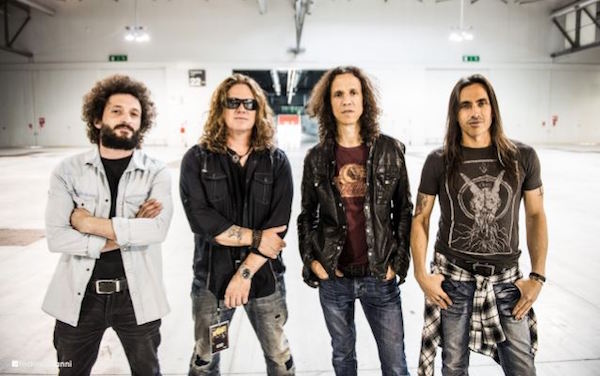 Following the online streaming of, Money (In God We Trust), Extreme have posted, Decadence Dance, from their forthcoming, Pornograffitti Live 25/Metal Meltdown, out on October 14th. Watch the clip below.
Pornograffitti Live 25: Metal Meltdown track listing:
1. Decadence Dance
2. Li'l Jack Horny
3. When I'm President
4. Get the Funk Out
5. More Than Words
6. Money (In God We Trust)
7. It's A Monster
8. Pornograffitti
9. When I First Kissed You
10. Suzi (Wants Her All Day What?)
11. Flight Of The Wounded Bumble Bee
12. He-Man Woman Hater
13. Song For Love
14. Hole Hearted
15. Play With Me*
16. Cupid's Dead*
* Songs do not appear on the audio CD.
To read more about this release, please click here.