RUSH TO SCREEN THEIR "TIME STAND STILL" DOCUMENTARY IN MOVIE THEATERS ON NOVEMBER 3RD, CLIP POSTED ONLINE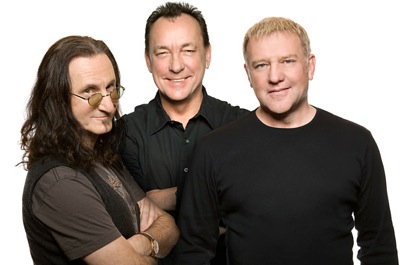 Rush will be bringing their documentary, Time Stand Still, to movie screens, for one night only, on November 3rd.
This special event, which is scheduled before the DVD release on November 18th, features additional material that won't appear elsewhere.
The film was shot during the band's R40 tour last year – widely thought to have been the last large-scale road trip of their career.
The two-hour presentation includes 20-minute short A Salute To Kings, in which Gene Simmons of KISS, Chad Smith of the Red Hot Chili Peppers, Taylor Hawkins of Foo Fighters, Ann and Nancy Wilson of Heart, Scott Gorham of Thin Lizzy and Rush producer Nick Raskulinecz discuss their experiences of the Canadian trio.
Producers Fathom Events state, "The popularity of a rock band can often be built on the road. That is how Rush did it over their 40-year history. But what happens if this unique relationship may be severed?
Exclusive access to the band and crew throughout the tour provide the raw and vivid emotional undertones. At the core of the event are Rush's devoted fans. Their undying devotion and their quirky sense of ownership are on full display as the R40 tour comes to a crescendo in Los Angeles.
Candid interviews with Geddy Lee, Alex Lifeson and Neil Peart bring Time Stand Still to an emotional conclusion for a band who built their career the old-fashioned way –one show at a time."
Rush's future remains in doubt, with drummer Peart believed to have retired, at least from touring. Guitarist Lifeson said last month, "I feel very confident about a lot of things, and music is definitely one of them. I'm sure we'll do something in the future. We can't just stop playing and writing music together."
Tickets go on sale on October 7th. For more information, please visit fathomevents.com. Watch a clip from the documentary, posted below.
source: teamrock.com