GUITARIST JASON BECKER CREATES NEW MUSIC, BE A PART OF THE RECORDING BY JOINING HIS INDIEGOGO CAMPAIGN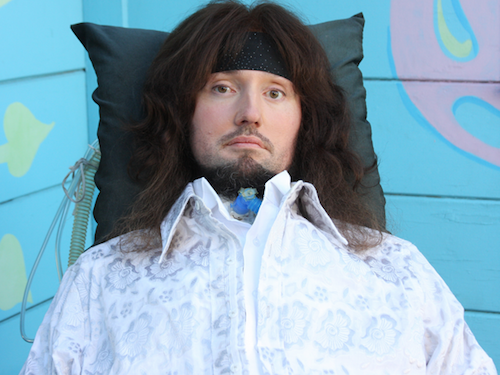 Jason Becker is a guitarist/composer who has had ALS (Lou Gehrig's disease) for over 27 years. He started making albums when he was 17 years old; Cacophony, his band with Marty Friedman (Megadeth), and his solo albums have been extremely influential in the guitar, metal and rock music world. He joined David Lee Roth's band when he was 20 and they put out A Little Ain't Enough, Dave's fourth solo album, which went Gold.
Currently, Becker has written a full album of amazing music which will be performed and recorded by many of his peers. This album will comprise a few compositions that have been waiting for this moment to be recorded, with many new pieces recently written. In order to accomplish this goal, Becker needs your support, please be a part of making this album a real possibility. Please visit indiegogo.com/projects/jason-becker to donate to this campaign.
Becker is giving out some perks from T-shirts, signed CD's, a signed guitar from Joe Bonamassa, to your name credited on the album.
Becker is considered a virtuoso guitarist and one of the top players of his time. He studied the works of violinist Niccolò Paganini and rearranged Paganini's 5th Caprice, which Becker then performed this masterpiece during an instructional guitar video. Becker's compositions often include high speed scalar and arpeggio passages—trademarks of his "shred" style of guitar playing.
This project is exactly the kind of record that the Jason Becker fans have been waiting for. Now YOU can be a part of his new project with just one click!
For more information about Jason Becker, please visit jasonbecker.com or facebook.com/jason.becker.1253.