DEF LEPPARD POST CLIP OF NFL PERFORMANCE FEATURING TRIXTER'S STEVE BROWN, WATCH IT HERE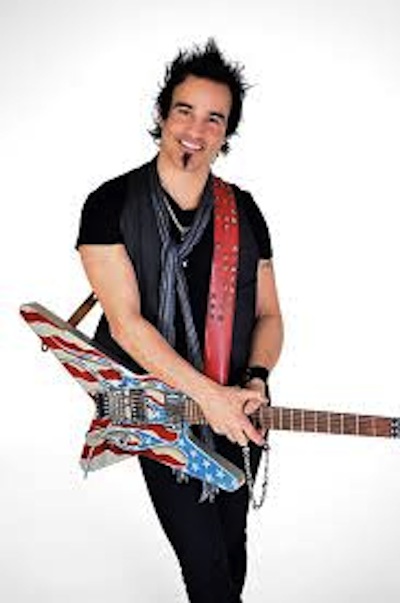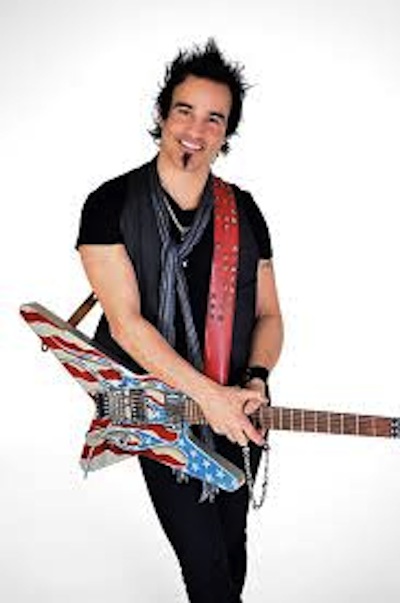 As previously reported, Trixter's Steve Brown is the temporary replacement guitarist for Vivian Campbell while he recovers from cancer treatments.
Brown's debut appearance with band too place on September 28th when Def Leppard played Wembley Stadium during the NFL's Dolphins/Raiders game. See the performance below.
Campbell recently posted the following message at the band's official website:
"As many of you know, I've been scheduled to start a stem cell transplant and as soon as I got home from tour I began the necessary tests and preparations. I'll be admitted to hospital soon for all the yucky bits, so in the meantime I'm headed to Target to stock up on cozy pajamas, fresh underwear, and a sackful of car-porn.
Unfortunately, this means that I won't be able to perform with the band on the upcoming NFL broadcast on Sept. 28th, nor will I be able to do the shows scheduled for Oct/Nov.
While I can't say that I'm looking forward to the process ahead, I'm very much looking forward to what I feel will be a most successful outcome. Next year will be very busy for Def Leppard with a new album and a world tour, and frankly, I don't think they would sound as loud without me, so I have no intention of letting the team down!
See you all (with hair!) in 2015. – Viv"
source: defleppard.com