DEF LEPPARD GUITARIST PHIL COLLEN SAYS THE BAND'S NEW ALBUM IS "THE BEST THING WE'VE DONE SINCE 'HYSTERIA'"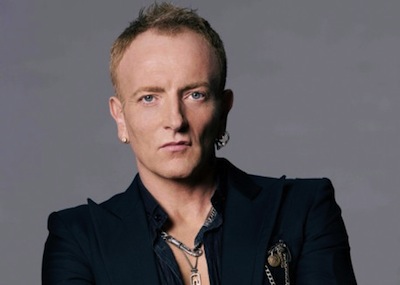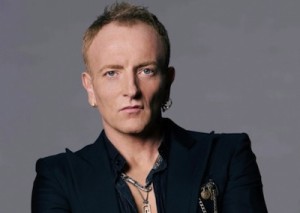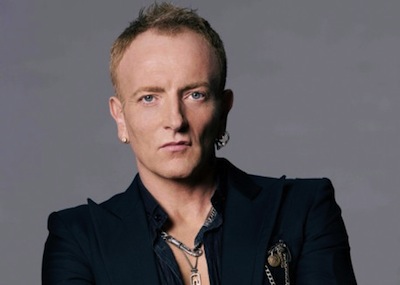 Greg Prato of Bravewords spoke with Def Leppard guitarist Phil Collen about his new blues project, Delta Deep, and Def Leppard's next album. Excerpts from interview appear below.
BraveWords: Let's discuss Delta Deep.
Phil Collen: It's me and Debbi Blackwell-Cook, who is a 60-year-old black woman, who's got this great soul voice. It's somewhere between Aretha Franklin and Tina Turner…a Chaka Khan kind of power voice. She's my wife's godmother, so she has sung at our wedding and has been singing since she was two years old in her church – gospel and soul and everything. We would sit around the house and just goof off, and before you know it, we had people going, 'What is this you guys are doing?' Initially, it was just Motown stuff. And they'd say, 'Where can we buy this?' So we started writing songs. When we got Robert DeLeo from STP and Forrest Robinson on drums – who played with everyone, from TLC to India.Arie, and the Crusaders – it sounded like Rage Against The Machine does blues or something. It had this different kind of energy. We hadn't really planned it that way, but we tracked all these elements of black music – from where it started from slavery to gospel music, blues, soul, jazz, rock, the whole gamut. Just an expression of all that. I think you hear all these elements coming out in the music. We were blown away by the direction it took, really."
BraveWords: Are there plans for Delta Deep to play live?
Phil Collen: Yes,…we've been rehearsing. I was actually on tour with Def Leppard, and I got home on Sunday from Scandinavia, and the next day, I was rehearsing with Delta Deep. We're waiting to do a tour, as well – we have to fit that in with all the scheduling, but we'll make that happen.
BraveWords: And you also have an upcoming autobiography, Adrenalized: Life, Def Leppard and Beyond.
Phil Collen: It's not finished yet, so we're working on that. It's me from 0 to 57, and all the bits in between, really.
BraveWords: What is the status of the upcoming Def Leppard studio album?
Phil Collen: It is finished. We need to mix and master it, and it should be out in October. It's called Def Leppard.
BraveWords: Who is the producer?
Phil Collen: Us, with Ronan McHugh – who's done our last four or five albums. He's our sound engineer, so he's got it all down.
BraveWords: Is it comparable to any previous Def Leppard albums?
Phil Collen: I think it's the best thing we've done since Hysteria. Every song is different – we only went in to record an EP, and came out with twelve songs. It's actually going to be fourteen on the record. And they vary. Some songs have got the biggest guitars that we've ever done – just smack-you-in-the-face-loud-rock-songs. And other songs sound like they should be top-40. And we've done everything at separate times – we did two weeks initially, and then another month in May last year, and then we finished off this winter, in January/February. It was a great way of doing it – there was no real pressure, there was no record company executive, and the fans weren't really expecting anything. So it was really down to us – like in the old days, when the Stones could go, 'OK, we're going to go record Brown Sugar and Wild Horses at Muscle Shoals,' and just went in to record it because they'd written the songs. It was done for all the right reasons, I think, as opposed to the contrived version of things that we've unfortunately gotten into over the years – I'm talking about everyone in the industry.
BraveWords: I read a while back that Def Leppard was going to do another residency in Las Vegas, and do the Pyromania album in its entirety. Are there any plans to still do that?
Phil Collen: We keep getting a slot, if you like, but it keeps getting changed – something comes up, and it's like, in this case, we have to go to Japan or England. Hopefully, we'll get it sometime next year. There's only so many slots. But we'd love to do that though.
Read more at Bravewords.
To read more about about Delta Deep, and to listen to a snippet of Bang The Lid, please click here.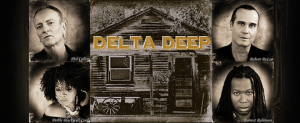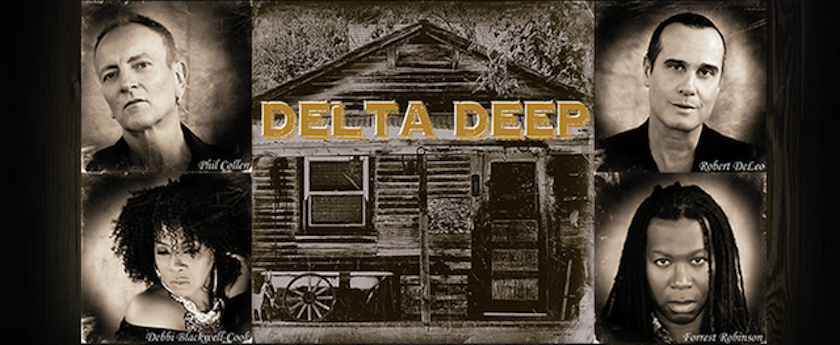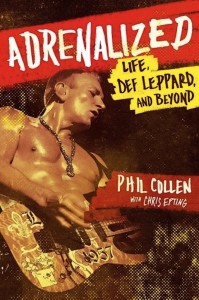 source: bravewords.com