DEF LEPPARD LEAD GUITARIST PHIL COLLEN ANNOUNCES RELEASE OF NEW VENTURE, DELTA DEEP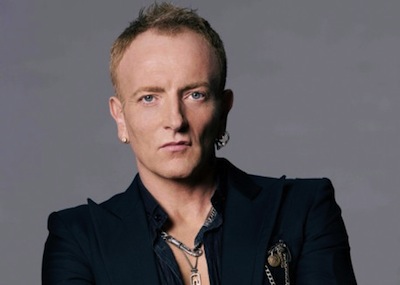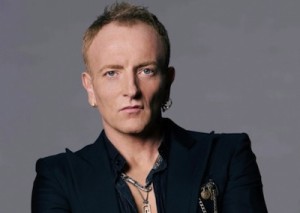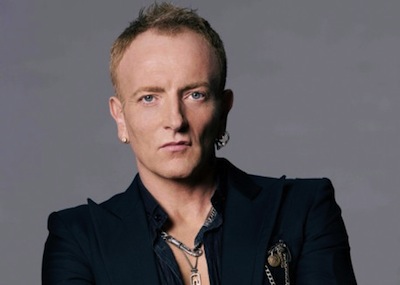 Phil Collen, lead guitarist of Def Leppard, announces the formation and release of his new blues based music project, Delta Deep, coming this summer. Collen recorded the mix of original and hand-picked cover tracks with fellow Delta Deep bandmates Debbi Blackwell-Cook (back-up vocalist for such artists as Michael Buble & Luther Vandross), Forrest Robinson (drummer for India.Arie, Joe Sample & The Crusaders, TLC), and Robert DeLeo (bassist for Stone Temple Pilots). Their self-titled debut album will be released on June 23rd on Mailboat Records and also features special guest appearances by Def Leppard vocalists Joe Elliott, Whitesnake's David Coverdale, Sex Pistols/Manraze drummer Paul Cook, and Girl/Manraze bassist, Simon Laffy.
Collen initially started Delta Deep in 2012 after jamming at home over the course of a year with friend and relative, Debbi Blackwell-Cook (Blackwell-Cook is the Godmother of Collen's wife, Helen). What started as a casual pairing singing Motown and classic blues staples while Debbi frequently visited Collen's home quickly turned into much more. Collen, Helen, and Debbi began writing original music which Collen and Debbi recorded in Collen's home studio. Later that year, a chance meeting re-acquainted Collen with Memphis native and enigmatic heavy metal, jazz, & r-n-b drummer Forrest Robinson. A friend suggested giving STP bassist Robert DeLeo a call. Sharing a loving affinity for soul, funk and the blues, DeLeo was the perfect fit. According to Collen, "We really wanted Robert in this band. He had the added firepower of being the premiere pioneer and most 'badassed bass player' to come out of the alternative rock explosion."
The best description of Delta Deep, a multi-racial band, has been "Aretha and Tina in their prime singing over early Zeppelin." Original song and lead off single Bang The Lid introduces the musical synchronicity of Collen, Blackwell-Cook, DeLeo, & Robinson. Blackwell-Cook also duets with Collen on the album tracks as well as with featured vocalists Def Leppard's Joe Elliott-Mistreated and Whitesnake's David Coverdale-Private Number. Legendary Sex Pistol's punk drummer Paul Cook and Collen's former bandmate from Girl bass player Simon Laffy" guest on the classic cover Black Coffee. Guesting on the Delta Deep original song, Burnt Sally is keyboardist, CJ Vanston (Tina Turner, Toto, Joe Cocker, Carol King) adding to the soulful tune on the Hammond 3 Organ.
Collen is widely known to millions of rock 'n roll fans for his iconic albums with Def Leppard. When asked what made him decide to do a blues project Collen responded, "Blues was created out of something completely different from what we hear today. I grew up listening to rock music but then I found out it was all based on blues. Jimmy Page, Keith Richards, Ritchie Blackmore, Jimi Hendrix, all of those guys….they got it from the blues. When I hear Debbi sing, I can hear the pain. She's an incredibly beautiful 62 year old black woman who has been through things and she can sing through her pain. Not everyone can do that and not everyone sounds like Debbi."
While many artists aim to make their mark by creating new genres or introducing their own new versions of music, Collen and Delta Deep melded their blues inspirations with who they are as artists and are unleashing that expression onto the world.
Listen to a snippet of Bang The Lid below.
Delta Deep on the web:
deltadeep.net
facebook.com/deltadeepblues