BLACK STAR RIDERS PREMIERE NEW VIDEO FOR "DANCING WITH THE WRONG GIRL"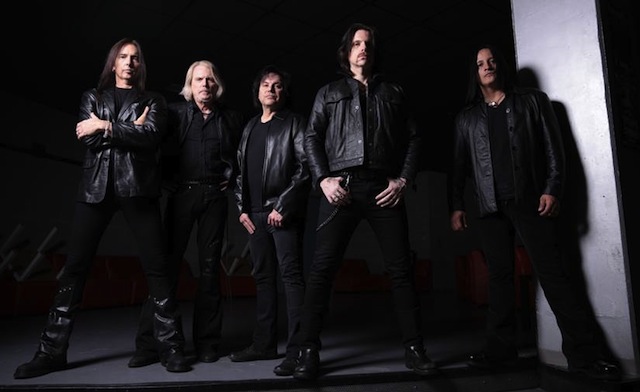 U.S./Irish hard rockers Black Star Riders released their third album Heavy Fire on the February 3rd through Nuclear Blast Entertainment. Fresh off their extensive run of the UK and Ireland, the band return with a music video for new single, Dancing With The Wrong Girl.
Lead vocalist/guitarist Ricky Warwick explains about the track, "The greatest lie we can endure is from our own denial, sometimes two wrongs can make it alright."
The video was filmed in East London's neon-clad Gods Own Junkyard, view it below.
To listen to other songs from this release, please click the highlighted titles:
Testify Or Say Goodbye
When The Night Comes In
Black Star Riders is:
Ricky Warwick (Vocals)
Scott Gorham (Guitar)
Damon Johnson (Guitar)
Robert Crane (Bass)
Jimmy DeGrasso (Drums)