BLACK STAR RIDERS TO RELEASE "HEAVY FIRE" IN FEBRUARY, LYRIC VIDEO FOR "WHEN THE NIGHT COMES" POSTED ONLINE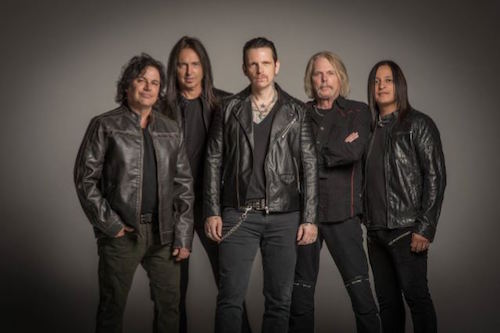 Black Star Riders' third album, Heavy Fire, will be released on Nuclear Blast records in February 3rd.
Watch a lyric video for the song, When The Night Comes In, below.
Heavy Fire track list:
1. Heavy Fire
2. When The Night Comes In
3. Dancing With The Wrong Girl
4. Who Rides The Tiger
5. Cold War Love
6. Testify Or Say Goodbye
7. Thinking About You Could Get Me Killed
8. True Blue Kid
9. Ticket To Rise
10. Letting Go Of Me
The limited-edition digibook CD will have above track listing plus the bonus track Fade.
Black Star Riders is:
Ricky Warwick (Vocals)
Scott Gorham (Guitar)
Damon Johnson (Guitar)
Robert Crane (Bass)
Jimmy DeGrasso (Drums)