METALLICA PLAYS "ENTER SANDMAN" WITH CHILDREN'S INSTRUMENTS, PLUS WATCH EVERY VIDEO FROM "HARDWIRED…TO SELF-DESTRUCT" HERE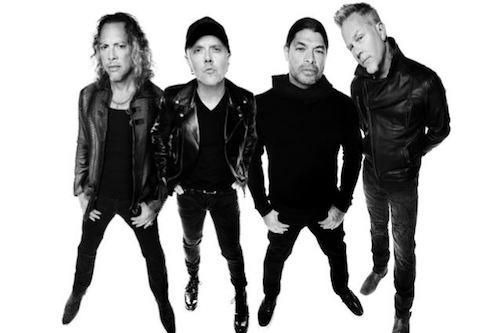 Metallica made a guest appearance on last night's (November 16th) episode of The Tonight Show Starring Jimmy Fallon. They joined the late night host, and his band the roots, for a special performance of Enter Sandman, using children's musical instruments. Watch it below.
In other Metallica news, the band has released videos for every song on their forthcoming new album, Hardwired…To Self-Destruct. Watch them all below.
Hardwired…To Self-Destruct will be released on November 18th. The deluxe version will feature live music and cover songs.