KELLY OSBOURNE RECOUNTS IN NEW MEMOIR HOW HER FATHER OZZY OVERDOSED WHILE MOTHER SHARON SUFFERED A SEIZURE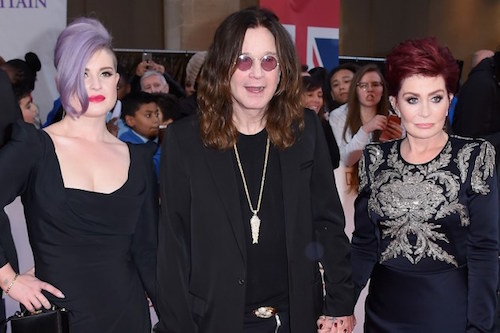 The NY Post's Page Six reports:
…In her new memoir, There is NO F*cking Secret: Letters from a Badass Bitch (via Us Weekly) Kelly [Osbourne], 32, recounts a harrowing tale in which she was forced to care for both [her mother] Sharon, who was battling stage three colon cancer, and [her father] Ozzy, who was hooked on drugs.
"[One day] Mum had a seizure," Kelly writes about that horrifying day in 2002. "I call for an ambulance and together with her idiot nurse, we got Mum stabilized."
If the situation wasn't scary enough, Kelly attempted to bring her father along. "I ran downstairs to get Dad from his room. Dad was there in his boxers, and I watched him scoop his hand into a bowl of pills, swallow a handful of something and wash it down with vodka, like it was water and he was dying of thirst. I didn't know what to do."
Kelly managed to get everyone in the ambulance to rush Sharon to the hospital, but things took a wild turn. "He leaned over to put his hand out to see if Mum was breathing," she recalls. "Then he passed out with his hand over her mouth, and it looked like he was trying to kill her."
EMTs tried to pull Ozzy off Sharon, but he resisted. "I begged the EMTs not to call the police," Kelly adds. "I was sobbing and shaking, scared out of my mind, and the EMTs took pity on me and decided not to call the police, but they said they were rushing Dad into detox."
Finally arriving at the hospital, Kelly — who was without her older sister, Aimee, and younger brother, Jack — found herself running back and forth "from the room where my mother was recovering from a seizure to the room where my father was being treated for a drug overdose and alcohol poisoning."
Meanwhile, Kelly was facing her own struggles with drug addiction.
"Pills became my way of coping," she says. "I'd wake up every day in a new kind of hell, one that wouldn't let me crawl back under the covers and hide."
"The only way I could face my life was by opening that pill bottle, shaking out a few pills — or a handful — and throwing them down my throat," the former fashion critic writes.
Today, she's sober after four trips to rehab.
"I realized only I could save myself," she says.
There is No F*cking Secret hits bookstores April 25th.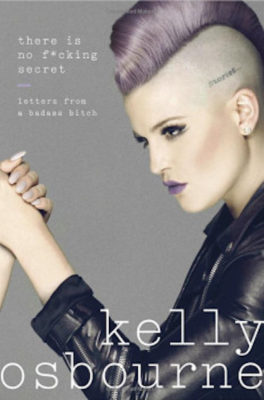 additional source: pagesix.com