ZAKK WYLDE ANNOUNCES "AN EVENING WITH ZAKK WYLDE" CANADIAN TOUR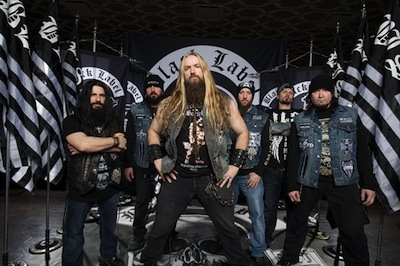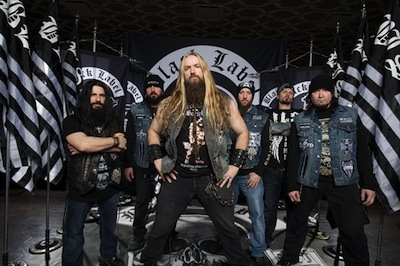 Guitar icon Zakk Wylde, leader of Black Label Socieity has announced An Evening With Zakk Wylde, a solo 13-city tour across Canada featuring intimate versions of some of the band's most popular songs, as well as songs from Wylde's best-selling solo album Book of Shadows and Southern rock band Pride & Glory (see dates below).
"This is a special Thank You to the Canadian fans for making Ain't No Sunshine Top 20 people!" said Wylde. "I love Canada! They always welcome BLS and are so supportive. To do a more intimate, stripped down show, especially in cities where you're so embraced – is just the ultimate. You can take a song that you've played thousands of times, rearrange it and suddenly its something totally fresh and new. Acoustically, the songs are just as powerful and heartfelt. Even transposing them and performing them on piano, they are no less raw and familiar."
Zakk also has a special message to his Canadian fans: "Thanks to the Canadian chapter of the almighty Black Label for the success of Unblackened and the single, Ain't No Sunshine!!! I am looking forward to an special evening with our Canadian family."
Black Label Society have established themselves at the forefront of Heavy Metal with a series of hard riffing and hugely successful albums alongside worldwide tours that have cemented their reputation as one of the most powerful live bands of their generation. On September 23rd, 2013, the band released the 2-CD set Unblackened, finding Black Label Society in a mellower mood in a performance taped at Club Nokia in Los Angeles earlier this year. The concert showcases the band's songs with a greater use of acoustic instruments but without losing any of their power and intensity. Zakk Wylde leads from the front as always, performing here on both guitar and piano and demonstrating the subtler side of his music alongside the blistering solos that his fans know and love.
For over 20 years he served as Ozzy Osbourne's guitarist, a collaboration that produced a string of multi-platinum albums, including Osbourne's biggest selling album No More Tears (Wylde wrote all of the music) and Ozzmosis. He has won nearly every guitar award imaginable, and is a major influence on a new battalion of rock guitarists currently popular today.
The last few years have seen Wylde's life radically altered. Doctors recently discovered blood clots in his leg. "The doc was like, 'you have, what, a drink a day? Six? 12? A case?' I'm like, 'It's a liquid diet,'" says Wylde, laughing. "I mean, I'd drink beer while lifting weights. That's Black Label Society style for you right there. But the doc told me if I kept this up, I'd be dead by the time I was 50. So I stopped drinking. No big deal."
Bring on the Canadian tour, then.
An Evening With Zakk Wylde tour dates:
Thursday, February 13th
Vancouver, BC Commodore Ballroom
Friday, February 14th
Duncan, BC Cowichan Theatre
Saturday, February 15th
Kelowna, BC Level
Monday, February 17th
Edmonton, AB The Ranch
Tuesday, February 18th
Calgary, AB Flames Central
Wednesday, February 19th
Medicine Hat, AB The Esplanade Arts Centre
Friday, February 21st
Regina, SK The Exchange
Saturday, February 22nd
Saskatoon, SK Broadway Theater
Sunday, February 23rd
Winnipeg, MB Garrick Theatre
Monday, February 24th
Thunder Bay, ON Crocks
Wednesday, February 26th
London, ON London Music Hall
Thursday, February 27th
Toronto, ON The Danforth Music Hall
Friday, February 28th
Montreal, QC Corona Theatre