WOLFGANG VAN HALEN SAYS HE'S READY TO GET BACK INTO THE STUDIO AND RECORD NEW MUSIC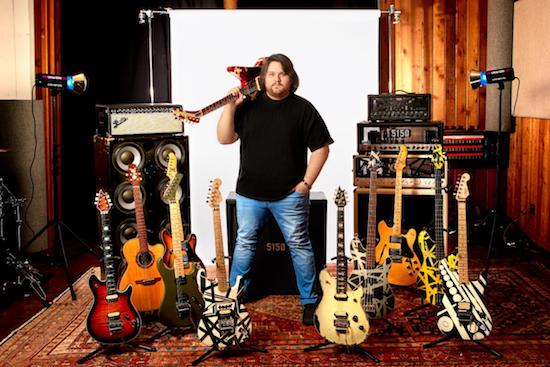 On February 24th, Wolfgang Van Halen was guest on Eddie's Sirius/XM show, "Trunk Nation With Eddie Trunk," where he revealed he is looking forward to recording his next album.
He tells Eddie [via blabbermouth.net], "We've got a busy year [of touring] ahead of us, I think we're trying to find some time this year to get back in the studio and do another album. I don't wanna guarantee anything, but I'd like to get that done as soon as possible."
When addressing why it took so long to release his debut Mammoth WVH CD, he stated, "I was trying to figure out what I was through that whole process, And now that I know what this is, I think I can crunch those five years into a much smaller — a couple of months."
According to Van Halen, he has already gathered plenty of material for Mammoth WVH's next record. "I'm very ready to get back in the studio. We have some leftover tracks from the first album that I'd like to take another look at — maybe add stuff or maybe redo entirely — and then a bunch of new ideas to get into."
Mammoth WVH and Dirty Honey are currently on their Young Guns tour, which began on February 20th in Denver, Colorado. The 33-date co-headline North American jaunt will run through April 12th, where it winds down in Atlanta, Georgia. To view all the Young Guns tour dates, please click here.
Mammoth WVH's touring lineup features Wolfgang on guitar and lead vocals, Jon Jourdan on guitar and vocals, Garrett Whitlock (TREMONTI) on drums, and Ronnie Ficarro on bass.
Their debut album was released last June, and the band recently released a music video for the song, Epiphany, which can be viewed here.