VAN HALEN SHOOT DOWN TOUR RUMORS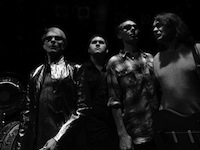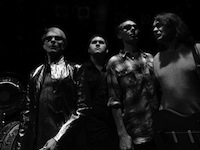 Steve Knopper of Rolling Stone reports:
Irving Azoff, manager of Eddie, Alex and Wolfgang Van Halen, has debunked a rumor singer David Lee Roth has spread in recent interviews that rockers Van Halen will perform "probably 50, 60 shows" in Europe beginning at the end of this year. "Nothing's been discussed yet," Azoff tells Rolling Stone. "Why would he say this? Hey, Dave's a talkative guy. Why don't you call and ask him?"
The band had to abruptly cancel a tour of Japan last August when guitarist Van Halen developed severe diverticulitis and his reps predicted he'd need four to six months to recover. Azoff emphasizes that the band's only scheduled shows remain two April festival dates with Billy Joel in Australia, three June dates in Tokyo and Osaka, Japan, and a headlining gig at the Rock USA festival in July in Oshkosh, Wisconsin.
Would Van Halen possibly do a broader tour, or more dates in 2013? "Not unless something special comes up," Azoff says. "It certainly won't be a tour of Europe."
Roth said on SiriusXM's Opie and Anthony show Monday, "I am frankly surprised that these [tour dates] happened now. I think probably . . . they had designs on somebody else . . . or somebody else got sick, because we are here to save the day. These are big shows – these are like 50-70,000 person shows. And they're just coming together fast, which says, hmm . . . probably somebody else bowed out or somebody else took ill."
Azoff says none of Roth's declarations about the "big shows" are true, although the band is beginning to rehearse for the Australian gigs.
Roth could not be reached by Rolling Stone for a comment.