FORMER IRON MAIDEN DRUMMER CLIVE BURR DEAD AT THE AGE OF 56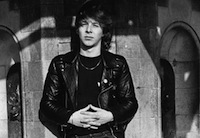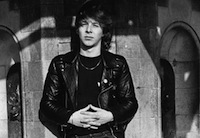 Former Iron Maiden drummer Clive Burr died last night at the age of 56. Burr had been suffering from multiple sclerosis, and he died in his sleep.
"This is terribly sad news," said Maiden founder/bassist Steve Harris on the group's official site. "Clive was a very old friend of all of us. He was a wonderful person and an amazing drummer who made a valuable contribution to Maiden in the early days when we were starting out. This is a sad day for everyone in the band and those around him and our thoughts and condolences are with his partner Mimi and family at this time."
Born on March 8th, 1957, in East Ham, London, Burr was a member of another up-and-coming British metal band, Samson, before joining Maiden in 1979. As one of the leaders of the "New Wave of British Heavy Metal" (which included such groups as Def Leppard, Saxon and Diamond Head), Maiden quickly showcased a sound that, early on, merged the energy of punk with the power of metal.
It was Burr's drumming that proved a major ingredient on such early Maiden classics as 1980's self-titled debut, 1981's Killers and 1982's The Number of the Beast, and such headbanging anthems as Running Free, Wrathchild and Run to the Hills. However, during this early era, Maiden members would often come and go, and by December 1982, Burr had exited the group – just as they were about to become a global stadium headliner.
After leaving Maiden, Burr appeared on recordings by such metal acts as Trust, Stratus, Gogmagog, Elixir, Desperado (which included Twisted Sister singer Dee Snider) and Praying Mantis. Burr was eventually diagnosed with MS, and his former Maiden bandmates came to his aid by performing charity concerts and helping to form the Clive Burr MS Trust Fund. In the last years of his life, Burr was confined to a wheelchair.
"I first met Clive when he was leaving Samson and joining Iron Maiden," added Maiden singer Bruce Dickinson on the group's site. "He was a great guy and a man who really lived his life to the full. Even during the darkest days of his MS, Clive never lost his sense of humor or irreverence. This is a terribly sad day and all our thoughts are with Mimi and the family."
source: rollingstone.com