ULI JON ROTH FORCED TO DROP OUT OF "GUITAR GODS" TOUR DUE TO VISA ISSUES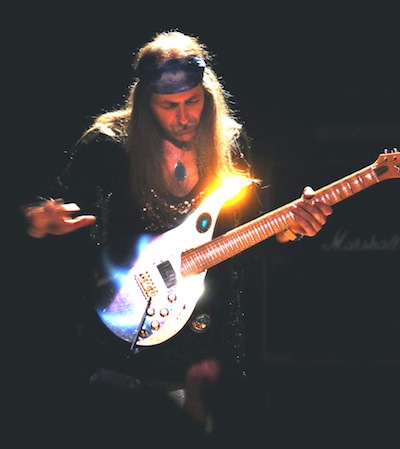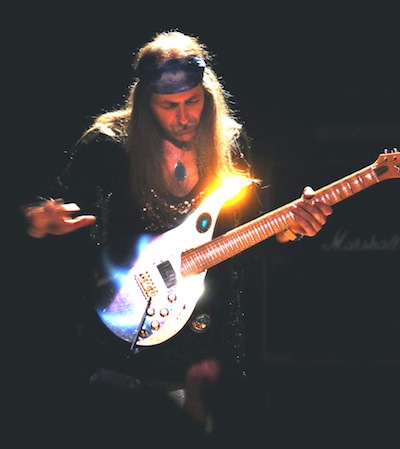 Yngwie Malmsteen's Guitar Gods 2014 will begin June 12th Wilkes-Barre, PA without one it's "Gods," Uli Jon Roth will not be on the bill as planned.
Says the guitarist in a statement, "Unfortunately, we are forced to cancel my participation in this tour due to unforeseen circumstances which are beyond our control. We don't know why, but work visas got mysteriously delayed for no apparent reason to the point where we were left with no other reasonable choice but to cancel at this late stage. In over 30 years of obtaining U.S. visas this has never happened to me, but I guess there's always a first. I would have loved to play for the North American audience on this tour, like so many times before, but I'm sure my three guitar-playing friends will be just fine without me and will more than make up for it with their considerable skills. I'm wishing them best luck and lots of inspiration!"
The Guitar Gods tour also features tour organizer Yngwie Malmsteen, Gary Hoey and Ron "Bumblefoot" Thal (Guns N' Roses).
Guitar Gods tour dates:
6/12/14 Wilkes-Barre, PA The F.M. Kirby Center For The Performing Arts
6/13/14 Huntington, NY Paramount Theatre
6/14/14 Sayreville, NJ Starland Ballroom
6/15/14 Akron, NY Brauns Concert Cove
6/17/14 Englewood, NJ Bergen Performing Arts Center
6/20/14 St. Charles, IL Arcada Theatre
6/21/14 Toronto, ON Canada Phoenix Theatre
6/22/14 Joliet, IL Mojoes Concert Hall
6/23/14 Minneapolis MN Skyway Theatre
6/26/14 Seattle, WA Showbox Theatre
6/27/14 Portland, OR Roseland Theater
6/28/14 Richmond, Canada BC River Rock Casino
7/2/14 Santa Ana, CA The Observatory
7/3/14 Beverly Hills, CA Saban Theatre
7/5/14 Ramona, CA Ramona Rodeo And Fair Grounds
7/7/14 Las Vegas, NV House of Blues
7/8/14 Tuscon, AZ Rialto Theatre
7/10/14 Dallas, TX House of Blues
7/12/14 Houston, TX House of Blues