"GUITAR GODS" 2014 TOUR FEATURING YNGWIE MALMSTEEN, ULI JON ROTH, GARY HOEY & BUMBLEFOOT (of GUNS N ROSES) TO TAKE PLACE THIS SUMMER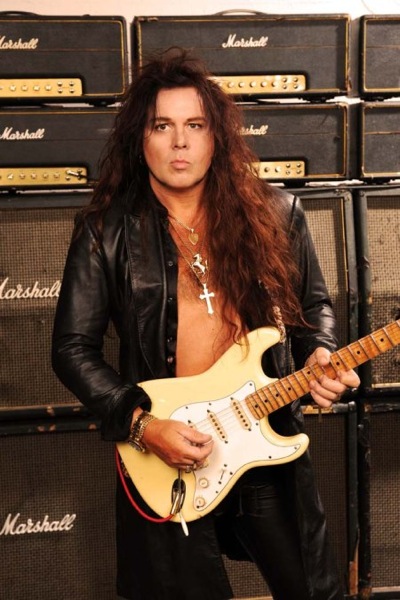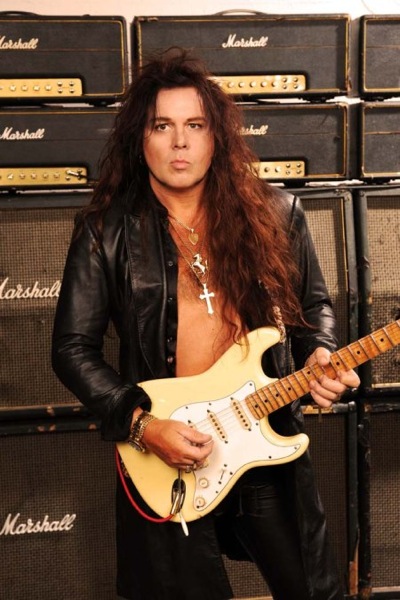 Yngwie Malmsteen is one of the most technically accomplished guitarists of all time, rewriting the book on hard rock/heavy metal guitar. In addition to countless awards from music and instrument specific publications, none other than Time Magazine hailed him as one of the ten greatest electric guitarists.
2013 was a banner year for Malmsteen, as he released his bestselling autobiography Relentless which coincided with a wildly successful tour that played to full houses all over the world. The only way he could top that in 2014 was to hand pick an all-star lineup of Guitar Gods to share the stage with him on a magical full North American tour.
"Fans can expect the unexpected," Malmsteen said regarding his live shows. "I raise the bar with every performance I do and this tour will be no different."
Held in the highest regard in his own right, Uli Jon Roth brings the very special 40th Anniversary Scorpions set that has been playing to frenzied audiences in Europe to North America, embracing his storied history with the band and digging deep into their catalog for this tour.
Acclaimed for his accomplishments for perfecting his playing in multiple genres (rock, blues, surf) and respected by both fans and peers alike, Gary Hoey performs his radio hits such as the Billboard Top 5 smash Hocus Pocus along with other favorites.
Guns N' Roses guitarist Bumblefoot (as seen in the just released DVD Appetite for Democracy which documents the bands Las Vegas Hard Rock Hotel residency) embarks on his first solo tour, playing songs from his entire critically praised recorded history.
Watch the promo video for Guitar Gods below.
Guitar Gods tour dates:
6/12/14 Wilkes-Barre, PA The F.M. Kirby Center For The Performing Arts
6/13/14 Huntington, NY Paramount Theatre
6/14/14 Sayreville, NJ Starland Ballroom
6/15/14 Akron, NY Brauns Concert Cove
6/17/14 Englewood, NJ Bergen Performing Arts Center
6/20/14 St. Charles, IL Arcada Theatre
6/21/14 Toronto, ON Canada Phoenix Theatre
6/22/14 Joliet, IL Mojoes Concert Hall
6/23/14 Minneapolis MN Skyway Theatre
6/26/14 Seattle, WA Showbox Theatre
6/27/14 Portland, OR Roseland Theater
6/28/14 Richmond, Canada BC River Rock Casino
7/2/14 Santa Ana, CA The Observatory
7/3/14 Beverly Hills, CA Saban Theatre
7/5/14 Ramona, CA Ramona Rodeo And Fair Grounds
7/7/14 Las Vegas, NV House of Blues
7/8/14 Tuscon, AZ Rialto Theatre
7/10/14 Dallas, TX House of Blues
7/12/14 Houston, TX House of Blues
More dates to be announced soon!