ON THE NEXT PORTION OF THEIR "KINGS OF METAL MMXIV" WORLD TOUR, MANOWAR WILL RETURN TO THE CLEVELAND AGORA IN OHIO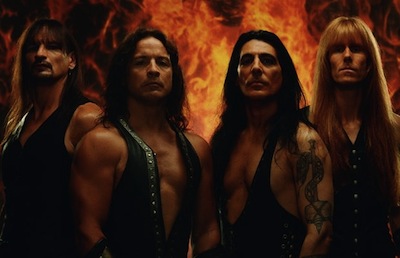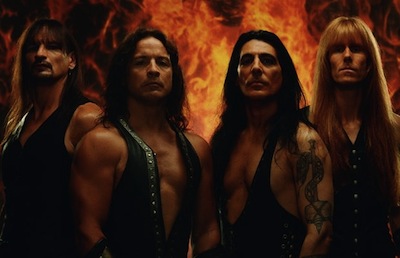 On the next U.S. portion of their celebrated Kings Of Metal MMXIV World Tour, Manowar will return to the legendary Cleveland Agora in
Cleveland, OH.
The set list on this tour is packed with classic hymns and includes the performance of the entire Kings Of Metal MMXIV album, and many surprises and new multimedia elements.
"We are excited to return to the Agora! We have always been welcomed with the greatest passion and support!" said Joey DeMaio. "The Kings Of Metal MMXIV World Tour started in the U.S. last February and was, in one word, sensational! We are ready to bring the power and the might of Manowar back to our home soil! More U.S. dates will be announced soon!"
Tickets for Manowar at the Cleveland Agora on November 21st, 2014 are available here.
The Kings Of Metal MMXIV' Silver Edition, a completely new recording of Manowar's bestselling 1988 album, was released earlier this year, now brimming with the power of today's technology, 25 years of performing these classics live, and new touches and surprises for each song.
The CD is on sale at Manowar's merchandise booth at their shows and is also available at thekingdomofsteel.com shipping from the U.S and shipping from Europe.
The Kings Of Metal MMXIV' Silver Edition is also available on iTunes, Amazon and on Google Play worldwide.
Kings Of Metal MMXIV World Tour – Confirmed Tour Dates:
May 17 – Spodek – Katowice, Poland
May 21 – Hangar 11 – Tel Aviv, Israel
May 24 – Metal Summer Festival – Istanbul, Turkey
July 5 – Rock Fest BCN – Barcelona, Spain
July 26 – Magic Circle Festival – Helsinki, Finland
October 18 – Loud Park Festival – Tokyo, Japan
November 12 – The Masquerade – Atlanta, GA, USA
November 15 – Concord Music Hall – Chicago, IL, USA
November 16 – Royal Oak Theatre – Royal Oak, MI, USA
November 21 – Cleveland Agora – Cleveland, OH
January 14- Grugahalle – Essen, Germany
January 16 – Zenith – Munich, Germany
January 17 – Jahrhunderthalle – Frankfurt, Germany
Manowar is:
Eric Adams: Vocals
Donnie Hamzik: Drums
Karl Logan: Guitars
Joey DeMaio: Bass
For more information about Manowar, please visit them at manowar.com and facebook.com/manowar.