GUITARIST GILBY CLARKE EMBARKS ON A WORLDWIDE SUMMER TOUR SELECT U.S.A. DATES WITH QUIET RIOT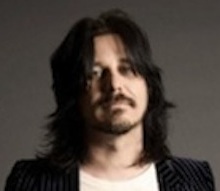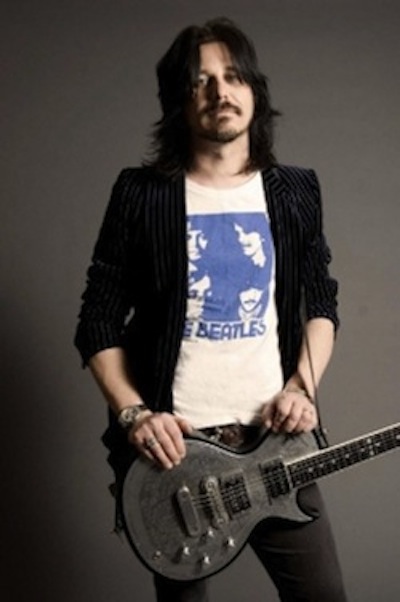 Gilby Clarke (Guns N' Roses, Rock Star Supernova) embarks solo on a worldwide summer tour-beginning in London, England at The Underworld. Before Clarke crosses the pond, he release a new song, which will be announced in the weeks to come.
Recently, Clarke released a new video Tijuana Jail – originally released in 1994, Clarke updated this fan favorite with a 2014 video version that can seen below.
Best known for his tour of duty with Guns N' Roses, Gilby Clarke was 17 when he traded Cleveland for Hollywood. He joined Guns in the early 90's as the Use Your Illusion tour kicked off. He appeared on the bands Spaghetti Incident, Live Era '88-'91 & Greatest Hits albums. Surviving the longest tour in history – Clarke went solo and came out swinging with PawnShop Guitars. A catalog of rock n roll purity: Tijuana Jail, Cure Me… Or Kill Me… and The Stone's Dead Flowers put this record on many year-end top 10 lists.
Along the way Clarke split time producing worthy bands: LA Guns & The Bronx while touring/recording with Heart, The MC5, Nancy Sinatra & Slash's Snakepit. Clarke also starred in the CBS TV show Rockstar Supernova with Tommy Lee and joined his new bandmate for an all-star VH1 Rock Honors appearance. Recently, Clarke and his GN'R alumni pulled off an amazing Rock N' Roll Hall Of Fame performance when the band was inducted in 2012 & continues to play with the ex-gunners from time to time in Kings Of Chaos.
Gilby Clarke tour dates – all U.S.A. dates with Quiet Riot except noted:
6.12.14 London, U.K. The Underworld
6.13.14 Antrim, N. IRELAND Ballymena Diamond Rock Club
6.14.14 Grimsby, U.K. Yardbirds
6.15.14 Buckley, Flinthhire, U.K. The Tivoli
6.16.14 Madrid, Spain We Rock
6.17.14 Ourense, Spain Berlin
6.18.14 Zaragoza, Spain Explosivo
6.20.14 Szolnok, Hungary Tiszavirag Fesztival
7.10.14 San Diego, CA House Of Blues
7.11.14 Beverly Hills, CA Saban Theatre
7.12.14 Anaheim, CA House Of Blues
7.16.14 Golden, CO Buffalo Rose **No Quiet Riot
7.19.14 Effingham, IL Effingham Performance Center
7.20.14 Joliet, IL Joe's Music Venue
7.22.14 Portland, ME Asylum Ballroom
7.23.14 Huntington, NY The Paramount Theatre
7.24.14 Boston, MA The Wilbum Theatre
7.25.14 Hampton Beach, NH Hampton Beach Casino Ballroom
7.26.14 Waynesboro, PA The Ballroom **No Quiet Riot
7.27.14 Bristol, CT Bleachers Bar **No Quiet Riot
8.1.14 Sturgis, SD Glencoe PAVAILION ** Bulletboys to open
8.2.14 Sturgis, SD Glencoe PAVAILION **Faster Pussycat to open
8.15.14 Sioux City, IA Hard Rock Hotel and Casino W/ Quiet Riot
8.16.14 Ringle, WI Q & Z Expo Center with Quiet Riot
For more information on Gilby Clarke, tour and new music, please visit www.facebook.com/gilbyclarkefanpage.