UGLY KID JOE RELEASE VIDEO FOR NEW SONG, "FAILURE," NEW ALBUM "RAD WINGS OF DESTINY" OUT OCTOBER 21ST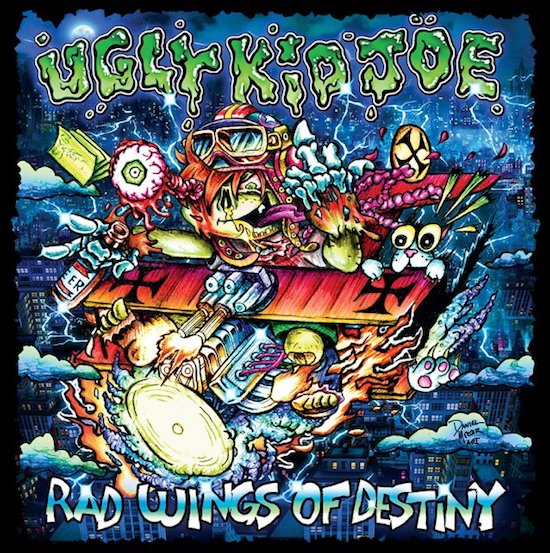 Ugly Kid Joe will release a new studio album, Rad Wings Of Destiny, on October 21st. The official music video for the LP's fourth single, [Dana's note: what sounds like another AC/DC inspired song] Failure, can be seen below.
To read more details about the album, and to listen to Ugly Kid Joe's AC/DC Powerage inspired first single, That Ain't Livin', please click here.
Rad Wings Of Destiny track listing:
1. That Ain't Livin'
2. Not Like The Other
3. Everything's Changing
4. Kill The Pain
5. Lola
6. Dead Friends Play
7. Up in the City
8. Drinkin' And Drivin'
9. Failure
10. Long Road
The band has also released two other songs, which are both ballads. The Long Road, the poppier of the two, and Kill The Pain, click on the highlighted song titles to view the videos.
After a 15-year hiatus, the band reformed in 2012 and has toured extensively throughout Europe and the rest of the world.
The band released the EP Stairway To Hell in 2012 and the full-length Uglier Than They Used Ta Be in 2015.