TWISTED SISTER FRONTMAN DEE SNIDER THINKS VINTAGE T-SHIRTS ARE FOR TRUE METAL FANS, NOT A FASHION TREND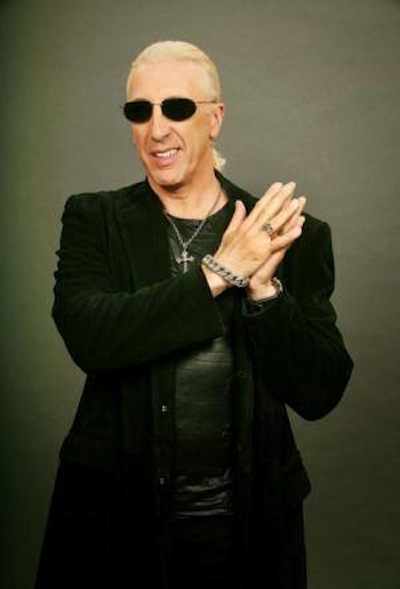 The New York Post reports:
Think twice before taking on the vintage band T-shirt trend — at least, if you're anywhere in the vicinity of Twisted Sister's Dee Snider.
The rocker took to Twitter earlier this week to vent about nonmetal fans wearing vintage metal band T-shirts.
For Snider, it's "sickening" and disrespectful to wear band merch unless you're a true fan of the group.
His tweets stated:
"Gotta say, this new trend of non-metal fans wearing vintage metal T's if pretty sickening. Metal is not ironic! Dicks."
"It's not just the wearing of our metal T's, it's their cherry picking of our style #skulls #metalhorns These are OUR symbols; OUR image."
"And does it? At least @ladygaga talks about being a fan of metal i n interviews – is seen at concerts. Does Kim & Kanyea?"
Evidently, Snider doesn't appreciate how awesome vintage band tees look on fashion heavy hitters, including the likes of Kendall Jenner, Alessandra Ambrosio and Hailey Baldwin.
Related stories:
Kendall And Kylie Jenner Use Iconic Rock Images To Sell T-Shirts, Get Blasted, And Then Apologize
James Hetfield Discusses The Band's Grammy Appearance, Celebrities Wearing Metallica Shirts And His Hobby Os Beekeeping