TOTO GUITARIST IMPLIES HEALTH ISSUES MAY HAVE CONTRIBUTED TO VAN HALEN'S LACK OF ACTIVITY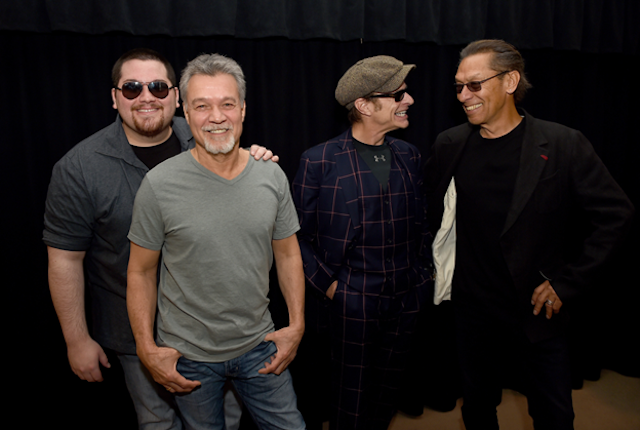 Toto guitarist Steve Lukather was a recent guest on The Eddie Trunk Podcast, and he discussed the status of Van Halen, portions of what he stated appear below (via blabbermouth.net).
Lukather said, "I love Ed[die Van Halen] and Alex [Van Halen]; they've been friends of mine for 40 years. I'm still friends with Mike [Anthony]. I love all those guys. I'm Switzerland, man. I don't get in the middle of all that.
I look you right in the eye and say, listen, I've been in contact with Ed. We text all the time. I really can't say much, man. I don't wanna say anything.
Everybody wants Van Halen back — nobody more than me, 'cause I still think they're one of the greatest rock and roll bands of all time," he continued. "Eddie changed the planet [with his guitar playing].
Him and Alex are sitting there laying back and they're waiting to see what happens next. I think they're on a hiatus. There's been some health issues that they're dealing with and stuff like that. We're older guys now, and to go on the road, and stuff like that, it requires a lot of extra effort in terms of as a human being."
"All I'm gonna say is I don't think there's any drama issues that are keeping them from working right now," Steve added. "I'm not the guy to say anything. I love those brothers so much and we've always had a great relationship. I'm a big fan and also adore them as human beings."
Van Halen last performed on October 4th, 2015 at L.A.'s Hollywood Bowl. As previously reported, frontman David Lee Roth will start his Las Vegas residency at the Mandalay Bay Resort And Casino, January 8th. For more information, click here.