THE WINERY DOGS POST THE VIDEO FOR "DESIRE" ONLINE, VIEW IT HERE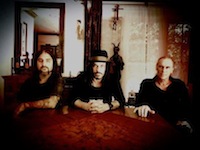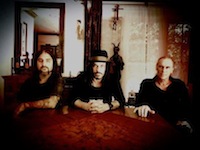 The Winery Dogs, a new project featuring drummer Mike Portnoy (Dream Theater, Adrenaline Mob), bassist Billy Sheehan (Mr. Big, Talas) and guitarist/vocalist Richie Kotzen (Mr. Big, Poison) have posted a video for their second song Desire which can be viewed below.
To watch the video for the band's other song, Elevate, please click here.
The band's self-titled debut album, which will be released in Japan on May 15th through Victor Entertainment.
The Winery Dogs track listing:
1. Elevate
2. Desire
3. We Are One
4. I'm No Angel
5. The Other Side
6. You Saved Me
7. Not Hopeless
8. One More Time
9. Damaged
10. Six Feet Deeper
11. Criminal
12. The Dying
13. Regret