"THAT METAL SHOW" AIRS 100TH EPISODE THIS WEEKEND FEATURING SEBASTIAN BACH AND REX BROWN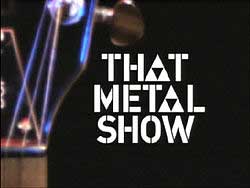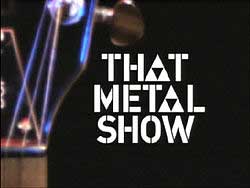 VH1 Classic's centerpiece in original programming That Metal Show returns this week with the show's milestone 100th episode.
The show is hosted by radio/TV personality Eddie Trunk and comedian/TV personalities Don Jamieson and Jim Florentine. The guests for this week's episode are Kill Devil Hill/Pantera bassist Rex Brown and legendary front man Sebastian Bach. A sneak peek of the 100th episode is available online and can be viewed here.
The episode features Brown discussing his Pantera years while promoting his recently released book Official Truth, 101 Proof: The Inside Story of Pantera. Sebastian Bach joins in on the conversation while promoting his latest DVD/CD Abachalypse Now. The episode also features a Metal Modem session with Danko Jones, the always-popular Stump the Trunk and another TMS Top 5 as the guys argue over the Top 5 Comeback Albums.
The remaining episodes for Season 12 guests and airdates are:
6/22 – Jake E. Lee and Rick Allen
6/29 – Queensrÿche (Scott Rockenfield & Todd La Torre) and Dave Mustaine
7/6 – Rob Zombie & John 5 and Tom Keifer
7/13 – Scott Gorham & Ricky Warwick and Neil Fallon