TESLA BASSIST BRIAN WHEAT SAYS HE DOES NOT THINK DRUMMER TROY LUCCKETTA WILL RETURN TO THE BAND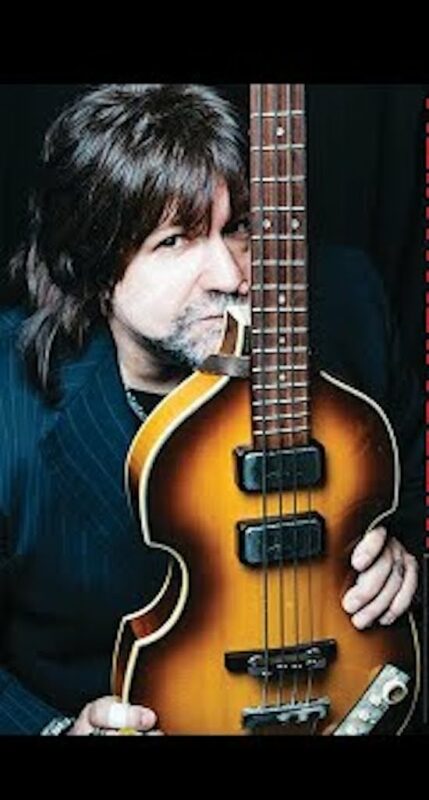 Tesla bassist Brian Wheat was a recent guest on Waste Some Time With Jason Green where he discussed drummer Troy Luccketta.
Luccketta announced in September 2021, that he would be taking time off from touring to "to spend it with family and friends." He has since been replaced by Steve Brown (brother of Dokken/Lynch Mob drummer "Wild" Mick Brown).
When asked if Wheat thinks that Troy will ever rejoin the band, Brian said (as per blabbermouth.net), "No, he's not coming back. I don't think he's gonna come back. He wanted time off. People just do things like that. You start out like this [holds two fingers close together] and it just grows apart. I think that we've probably come to a point in our professional relationship that we've just grown too far apart on things.
Look, I love Troy. He's my brother, just like [former Tesla guitarist] Tommy Skeoch is my brother. Will we play together again? I don't know. Probably one day, yeah. I mean, look, I'm the kind of guy that… I'll go ahead and say it… And I haven't even said this to Frankie [Hannon, guitar] and Jeff [Keith, vocals] or Dave [Rude, guitar] or anybody, but when there's one last lap around the track for this band, I think we owe it to our fans that everyone plays together. And I'm not saying Tommy without Dave; I'm saying Dave and Tommy. And Troy too, if he would be up for it. And go out with class and dignity and style, and say, 'Okay, listen. We've been through a few changes. We're gonna do 40 more shows,' or whatever that is. Not turn that into a five-year tour or anything. But I, as I sit here today… And that can change… And I'm sure Blabbermouth's gonna be all over this tomorrow and say, 'Brian Wheat wants to put the original band back together'. I'm not saying that. I'm just saying when there's one last lap left, and we all know there's one last lap, I'm the one guy that'll stand up in the room and say, 'I'd like us all to go through it all together.' If that means having two drummers and three guitar players and Jeff Keith, I'm in. Now, I can't speak for the rest of the band. This is me speaking. I'm that guy that would like to do that. So, Blabbermouth, if you're out there, don't f–king misquote me, because that's all you ever do."
Wheat continued, "I think we owe it to [the fans]. They've been such a loyal and diehard fanbase, I think they would love the fact that we went out playing; if that's how we're gonna go out, that that's how we would do it."
When pressed about why Luccketta is no longer playing with the band, he bassist replied, "I don't know. The bottom line is, we wanted to go out and he said he didn't. And after being off for — what was it? — 18 months with COVID, we had to go out. We couldn't just sit home. We're not independently wealthy guys, We make our living from playing concerts. We work. That's our job. We were never fortunate enough to have, like, a Hysteria or a Pyromania or an Appetite [For Destruction' or Slippery When We' or the Black Album or Back In Black. We quietly would sell a million, a million and a half records, and we've got this diehard fanbase, and every year we have to go out and earn our living. So, we couldn't sit home. And that's where it came to the thing.
[
Troy
] had his reasons and I respect that. And we just decided we were gonna continue to go out and play."
Troy most recently discussed his absence from during a September 2022 interview with Tulsa Music Stream.
He stated, "I am [still on a] bit of a break.  I'd been running hard with [Tesla] for 36 years, and I love the guys and I love the band. I'm a fan and always will be. I've got nothing but praise for them. They gave me a great life and I think we all share in that."
Luccketta also complimented Brown saying, "He's a great, great drummer, a great person, a great guy. And we're not best of friends or anything, but I've always known Steve over the years and I always knew he was the right choice. I had him pegged out years ago before I even had to make the phone call. So it's perfect. It's really great because, if you think about it, it's a win-win. And I think it's even a breath of fresh air probably for the guys right now. And it's like having a new girlfriend [laughs] for a minute."
Tesla released a new song, Time To Rock! (listen here) last August, and the band announced March Las Vegas residency dates at the House Of Blues At The Mandalay Bay Resort And Casino.
The dates are as follows:
March 17
March 18
March 22
March 24
March 25
Read more details, here.