TESLA DRUMMER TROY LUCCKETTA ANNOUNCES HE IS TAKING SOME TIME OFF, DRUMMER STEVE BROWN TO SUBSTITUTE FOR HIM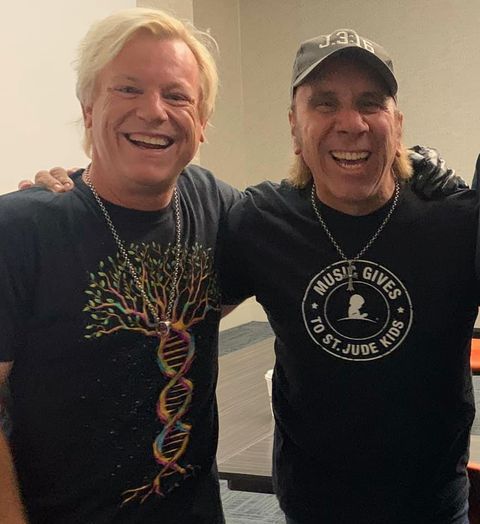 Tesla drummer Troy Luccketta has announced via his Facebook page that he has decided to take some time off.
The drummer writes:
"Dear Tesla Fan's!
After 35 plus years of touring with Tesla I have decided to take a little time from the road to spend with family and friends. I am happy and well, and couldn't be more grateful to my bandmates for this opportunity.
I am also looking forward to some musical ventures closer to home so I will keep you all updated.
In my absence please show some love to Steve Brown. Steve is a dear friend, and great drummer!
He has played with Oleander, Ronnie Montrose just to name a few. He is one of Sacramento's finest, The perfect choice so to speak.
 I am filled with nothing but love and gratitude. I look forward to reconnecting with you all again in the near future.
Much love and respect, Troy"
Steve Brown, the younger brother of former Dokken drummer Mick Brown.
Tesla are scheduled to the the road on September 16th in Roanoke, Virginia.
Back in August,  the band released the official music video for its brand new single, Cold Blue Steel, which can be seen here.