SLASH CALLS EDDIE TRUNK AN "ICON AND A HERO TO ARTISTS AND FANS"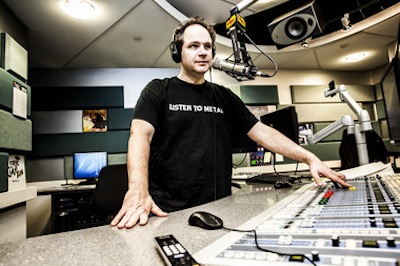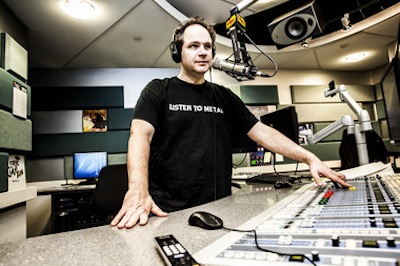 Tris McCall of the New Jersey's Star-Ledger has written a feature story about Eddie's new book, Eddie Trunk's Essential Hard Rock and Heavy Metal Vol. II. Portions of the article appear below.
"[The publishers of my first book] were a little caught off guard because the first edition of the book did so well," says the lifelong New Jerseyan. "We were blown away by how impactful it was, and by how many people loved it and said they learned something from it. The publisher ran out of copies and had to print more. We didn't have anything like a proper tour scheduled."
The second edition resembles the first. Once again, Trunk has chosen to highlight 35 of his favorite bands or musicians, filling the chapters with histories, personal stories of his encounters with them and playlists of hits and deep cuts. There's an appendix for further listening and an introduction by a hard rock luminary: In this case, Slash, lead guitarist for Guns N' Roses, who calls Trunk an "icon and a hero to artists and fans alike."
Yet volume two is a very different book than the original. The first Essential was heavy on household names — Led Zeppelin, AC/DC, Bon Jovi, Black Sabbath — and contained a loving tribute to the frequently maligned KISS, Trunk's first rock heroes. By necessity, the new book goes deeper, examining the careers of rockers who never became huge stars, but whose musicianship, longevity and innovation demands respect: secretive Blue Öyster Cult, uncompromising Manowar, the influential, unheralded Glenn Hughes, the pioneering Lita Ford (one of the few female lead guitarists in mainstream metal history).
Many of the stories, in this book, are sadder and, ultimately, more affecting. Trunk tells of trying to make peace between the two principal members of Dokken — musicians who had everything to gain by putting aside their differences, but who couldn't do it. He tells the story of Angel, an innovative and theatrical but now largely forgotten hard rock group lost in the shadow of their label-mates KISS.
Many groups are sidelined by the grunge-rock movement of the '90s. Others — such as Extreme, a group that Trunk passionately defends — are burdened by an unrepresentative hit single. Even in the 1980s — the glory years of pop-metal on MTV — the relationship between hard rock and the mainstream was always strained. A few bands broke through to a mass audience. But some equally talented ones have long been consigned to the fringes.
"The big metal events reinforce the perception that all of these bands are coming back," says Trunk, who has hosted the massive Rocklahoma festival in Pryor, Oklahoma, for the past few years. "That may be, but you also have to peel away the layers and look at it objectively. That huge show might be the only gig that band gets all year. Or they'll be out there, 10 in a van, playing shows where they're third-billed. All the respect and credit in the world for doing that, but the reality is that while some big bands are doing better business than ever, other great ones are hurting."
Read more at NJ.com
Eddie Trunk's Essential Hard Rock and Heavy Metal, Vol. II will be released on September 24th, but it available for pre-order at Amazon.