THE AQUARIAN WEEKLY SPEAKS TO EDDIE ABOUT HIS NEW BOOK, "EDDIE TRUNK'S ESSENTIAL HARD ROCK AND HEAVY METAL VOLUME II"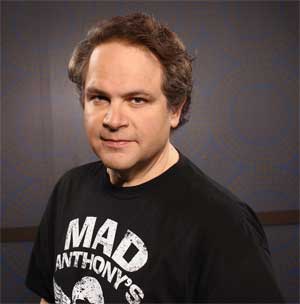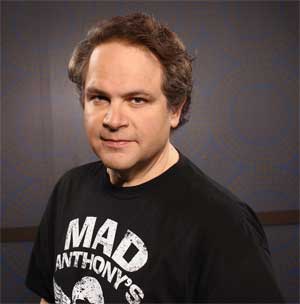 Tim Louie of The Aquarian Weekly spoke with our very own Eddie Trunk about his new book, Eddie Trunk's Essential Hard Rock and Heavy Metal Volume II.
The Aquarian: Being a huge fan of the first book, I just got through the second book, and you didn't miss anything on this one either.
Eddie: For me it was really frustrating with the first book—as great as it came out—to have to leave a lot of bands that I wanted to write about out, and I didn't intend to do that. If you noticed in the first book, there's actually a section in the back that says "More Essentials." Those little paragraphs back there were intended to be full sections, but I was told because of space limitations, I had to cut a bunch of bands out. So, even when I was writing the first book and finishing that up, it was in my mind that I will mention these bands, but they will get full treatment in my next book, and that's exactly what I ended up doing. And I'd say that almost every one of the bands—if not all of the bands—got the full treatment in this book, and there's obviously more than that.
One of the biggest things that people loved about the first book was the format. It was easy to read and it wasn't this big, overwhelming autobiography that you needed to take a month out of your life to get into. They can skim it, they can read it, some people loved the "Playlist," some people loved "Did You Know?," some people loved the personal stories, the photos, whatever. So this book is in every sense of the word, a sequel. It's the same publisher, the same art director, it's the same format; it's just, obviously, 35 bands that weren't featured prominently in the first book.
The Aquarian: I thought the book was supposed to be called More Of Eddie Trunk's Essential Hard Rock And Heavy Metal…
Eddie Yeah, it's actually now called Eddie Trunk's Essential Hard Rock And Heavy Metal: Volume II. It was originally going to be called More, but I changed that because I just thought it would be cooler to come up with Volume II. You know, there was Van Halen II, Led Zeppelin II, it's just a cooler thing, I think, so that's the way we went with it, but there's also a section in the back of this book where there are 20 bands that didn't make this one. So who knows if there is a three somewhere down the line, but just like book one, it's a mix of different things and it's also what's always been important to me, and that's variety in hard rock and metal. Everything is in there from Warrant to Marilyn Manson. So, if you liked the first book, there's nothing not to like in this book, and most people that I talk to really love the first one, so we'll see what happens.
The Aquarian: I know this book isn't even out yet, but do you think you have enough for a third book?
Eddie: I think so. I mean, this book still has a lot of big names in it. The one thing that will happen with a potential third book is it will probably get a little bit more obscure. A lot of people will probably be into that, myself included, but there's also a concession you will have to make with the publisher, who obviously wants named bands that people are gonna pick up and recognize and want to buy the book and read about. So if I get too deep and I write about 35 bands that really a lot of people never heard about, then that's going to be reflected in the interest from the publisher and the sales.
I guess I haven't really thought about it because this book was a lot of work and I'm just glad that it's finally coming out, but I think that when the time is right and I set my sights to it, I really think that I can easily come up with another 35 bands or so.
Read more at The Aquarian Weekly.
Join Eddie on his book tour at Barnes And Noble in Morris Plains on September 25th and Barnes And Noble in Staten Island on September 26th.
Eddie Trunk's Essential Hard Rock and Heavy Metal Volume II will be released on September 24th.